Orangeries go back to impressive seventeenth-century structures where affluent owners of large residences grew citrus fruit. Nowadays, whether you're planning indoor horticulture or not, decades of experience designing, making and installing timber orangeries makes us the logical choice for smooth installation of this most desirable home improvement…
Read on, or for immediate help call 01724 847181 or email us
A Parkwood bespoke Orangery
Imagine the excitement as we design your orangery together, the anticipation as our joinery craftsmen start work and installation approaches, and the forthcoming enjoyment your new 'room with a glass roof'.
Look at our projects for ideas or tell us what you have in mind. We know what we're doing – over the years we've designed, manufactured and built hundreds of wooden painted, or stained hardwood, conservatories and orangeries. Typically, we fabricate these from high-quality, naturally-durable timbers such as Siberian larch. We also use pressure treated and laminated redwood and Accoya® frames and sub-frames.
We complement the timber with exquisite traditional and contemporary carpentry themes. We also supplement our bespoke joinery with carefully chosen modern hardware, draught seals, bespoke glazing units, ventilation systems and security fittings.
Naturally, we'll match the paint colour of your existing joinery and the style of existing door and window handles with our orangery designs. We'll also choose guttering and fall pipes to match existing ones. It's the same with materials such as brick and stone; we either match them as closely as possible or use difference to create stunning, tasteful contrast.
When it comes to the details, what is an orangery? Although you'll find different definitions, and the manufacturing process is similar for conservatories and orangeries, we define orangeries as follows:
• They're designed structures with flat roofs that are typically finished with lead or modern single-ply polymeric roof membrane.
• Orangeries generally have brick bases extending to the roof and adjoining walls of the house; they tend to stand quite prominently from the main property and have a substantial timber element with heavier-section timber joinery than conservatories.
• They usually feature a multi-panel glazed timber roof lantern.
• Eave, fascia and soffit detailing is more elaborate.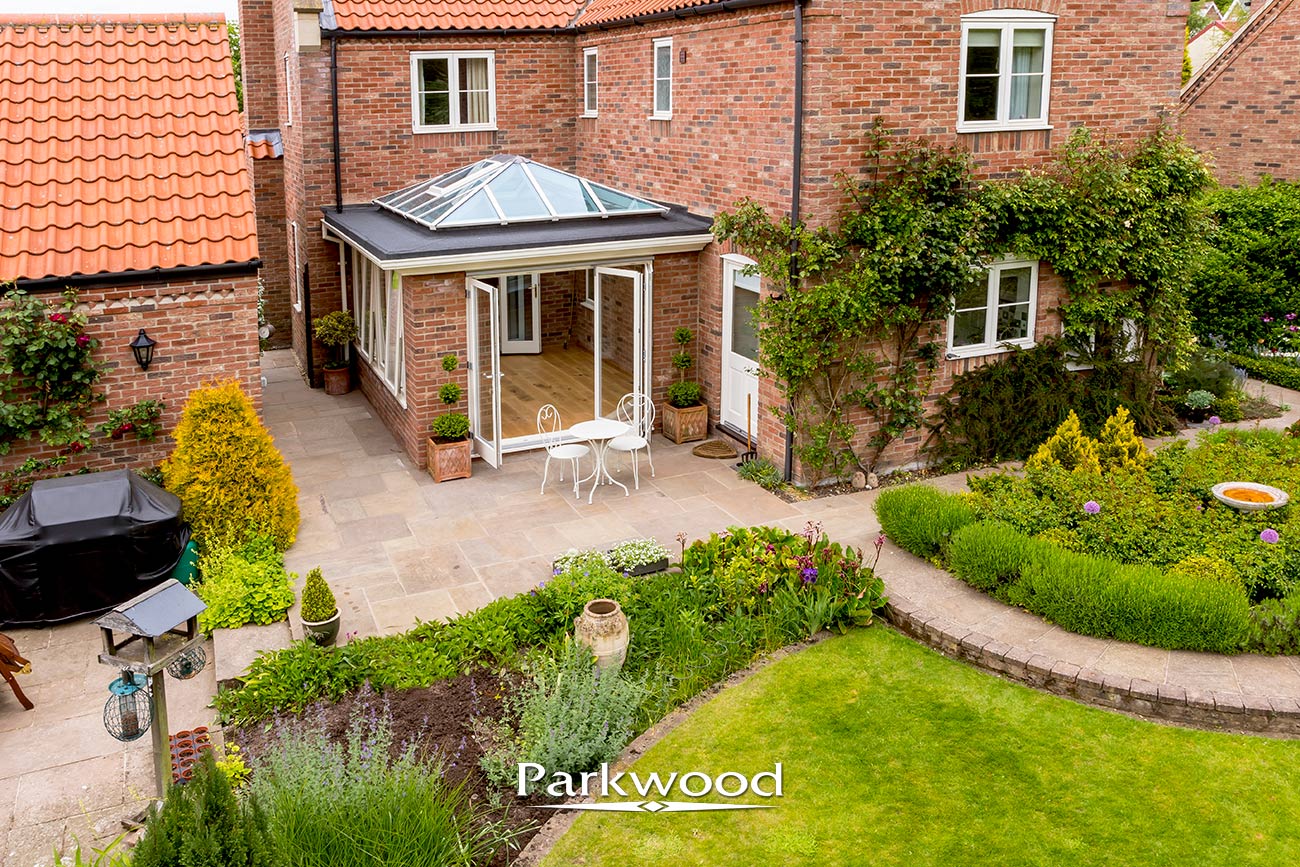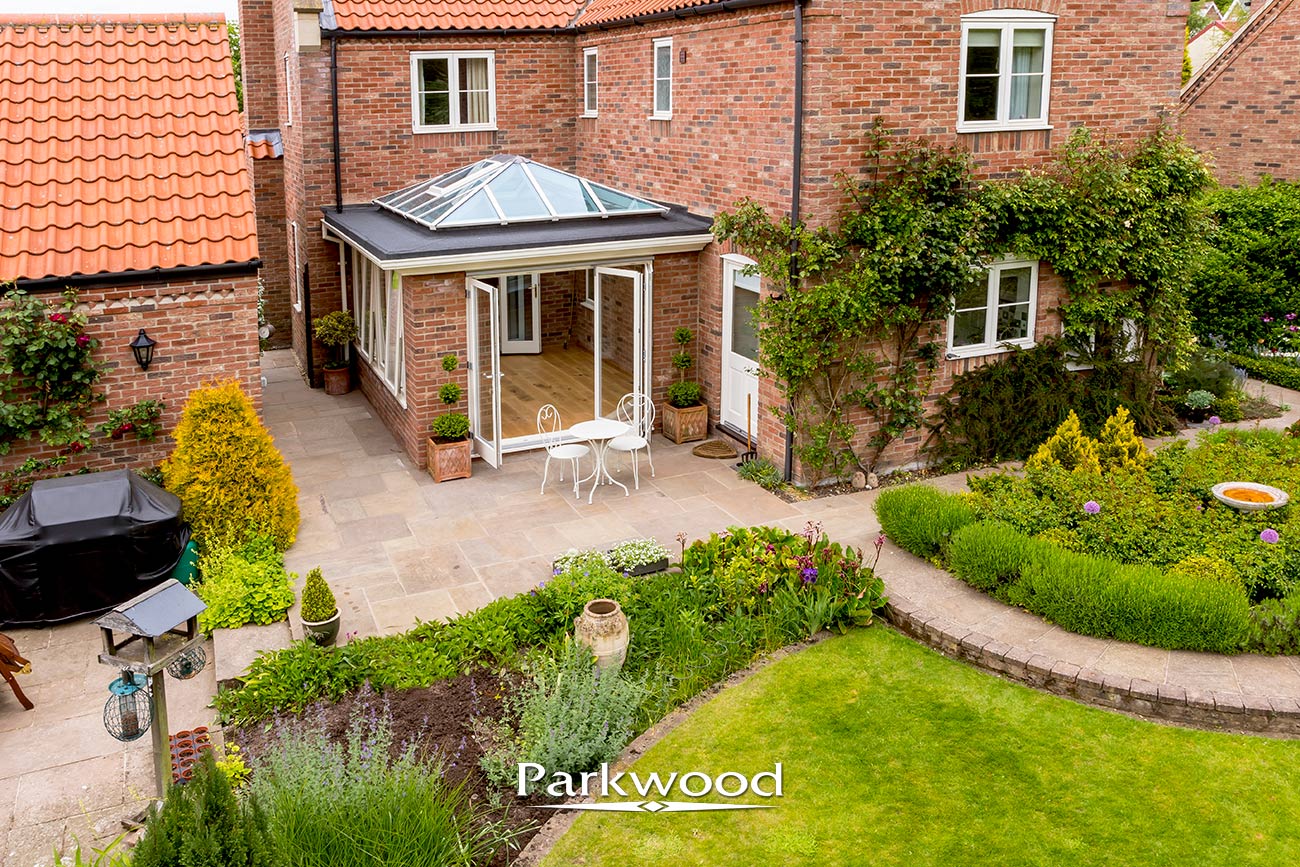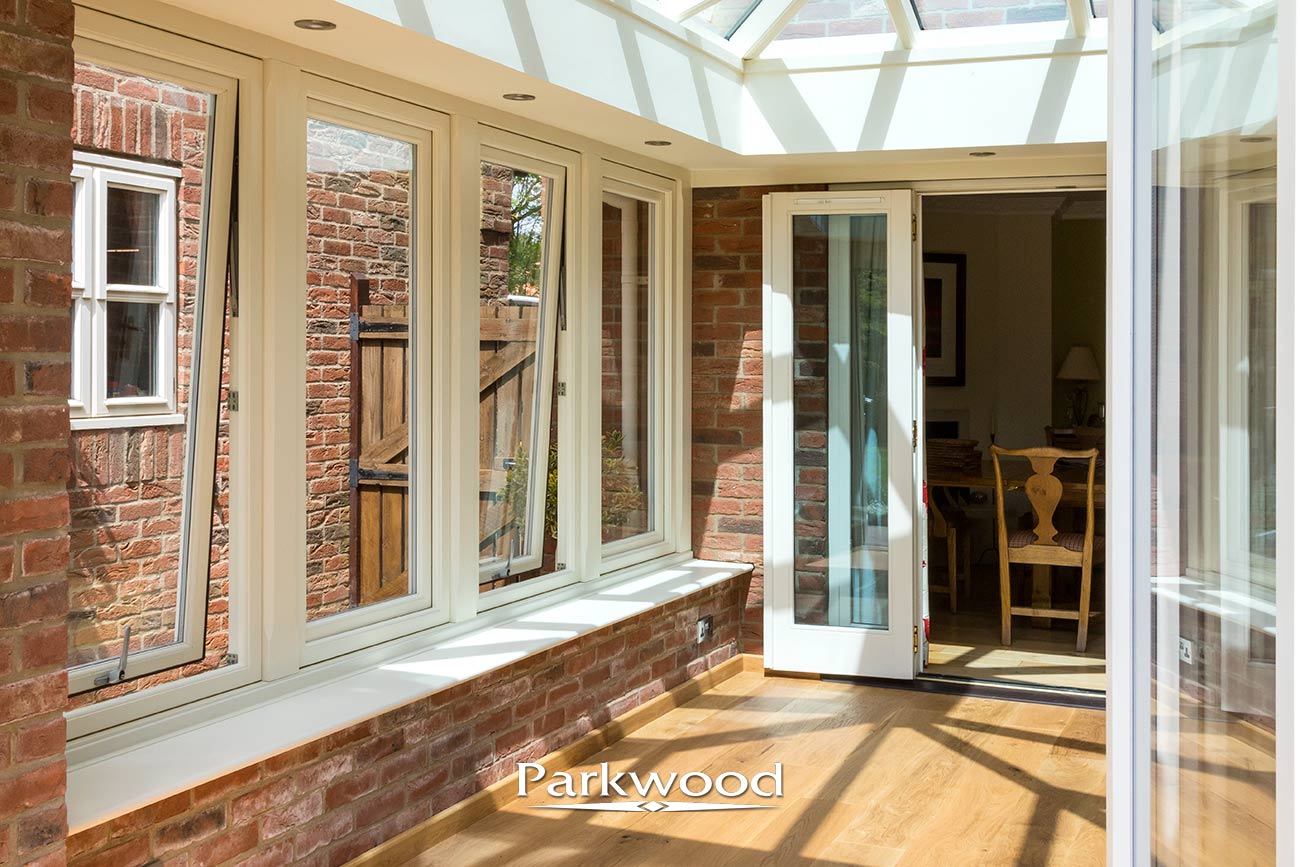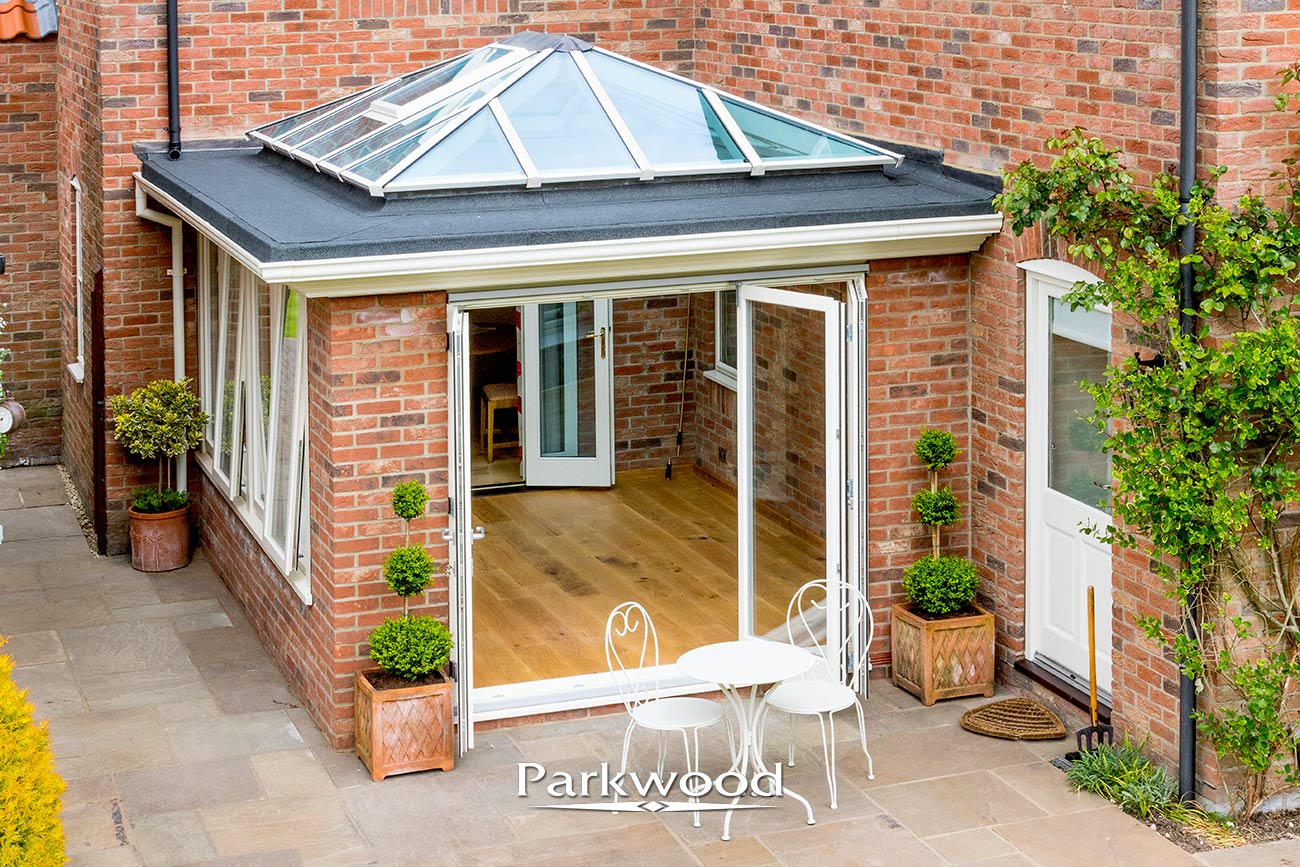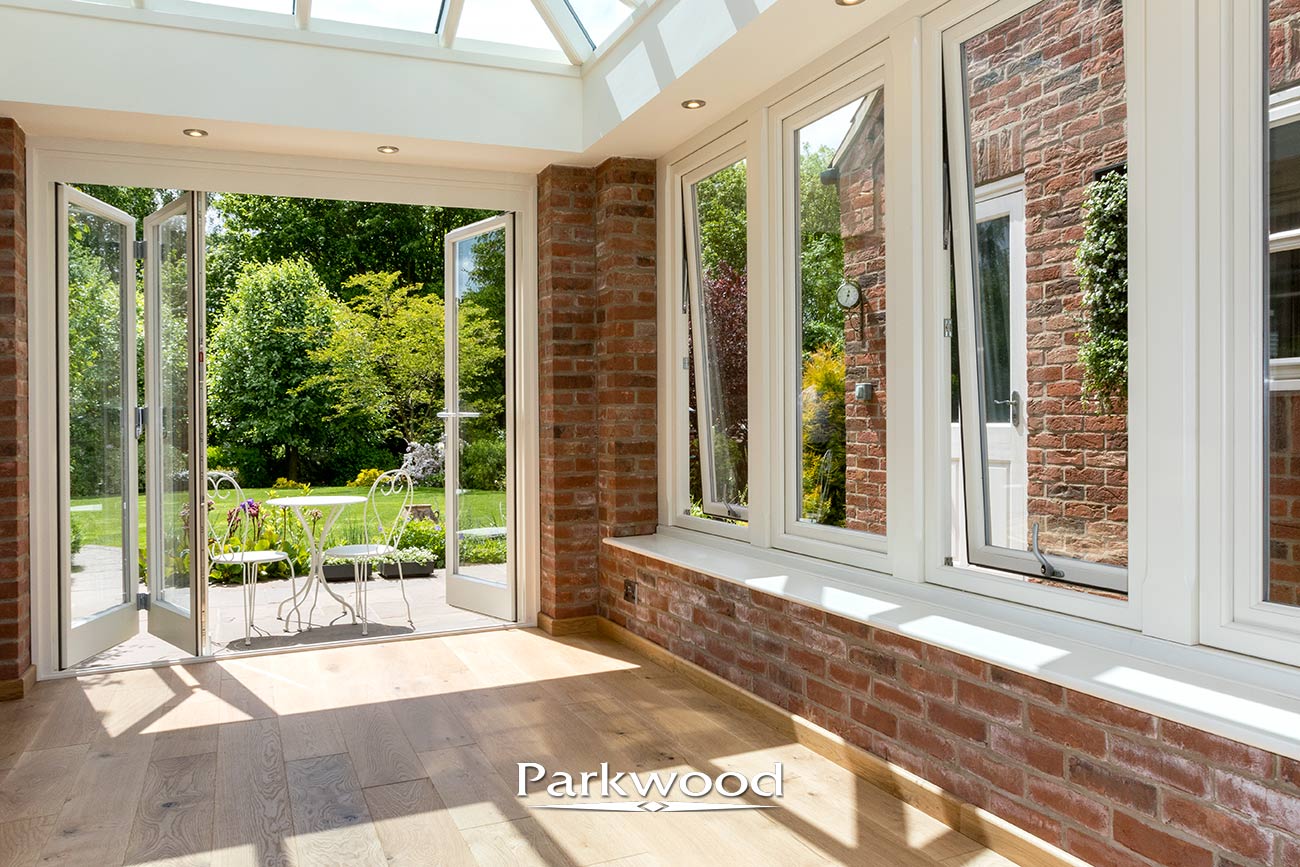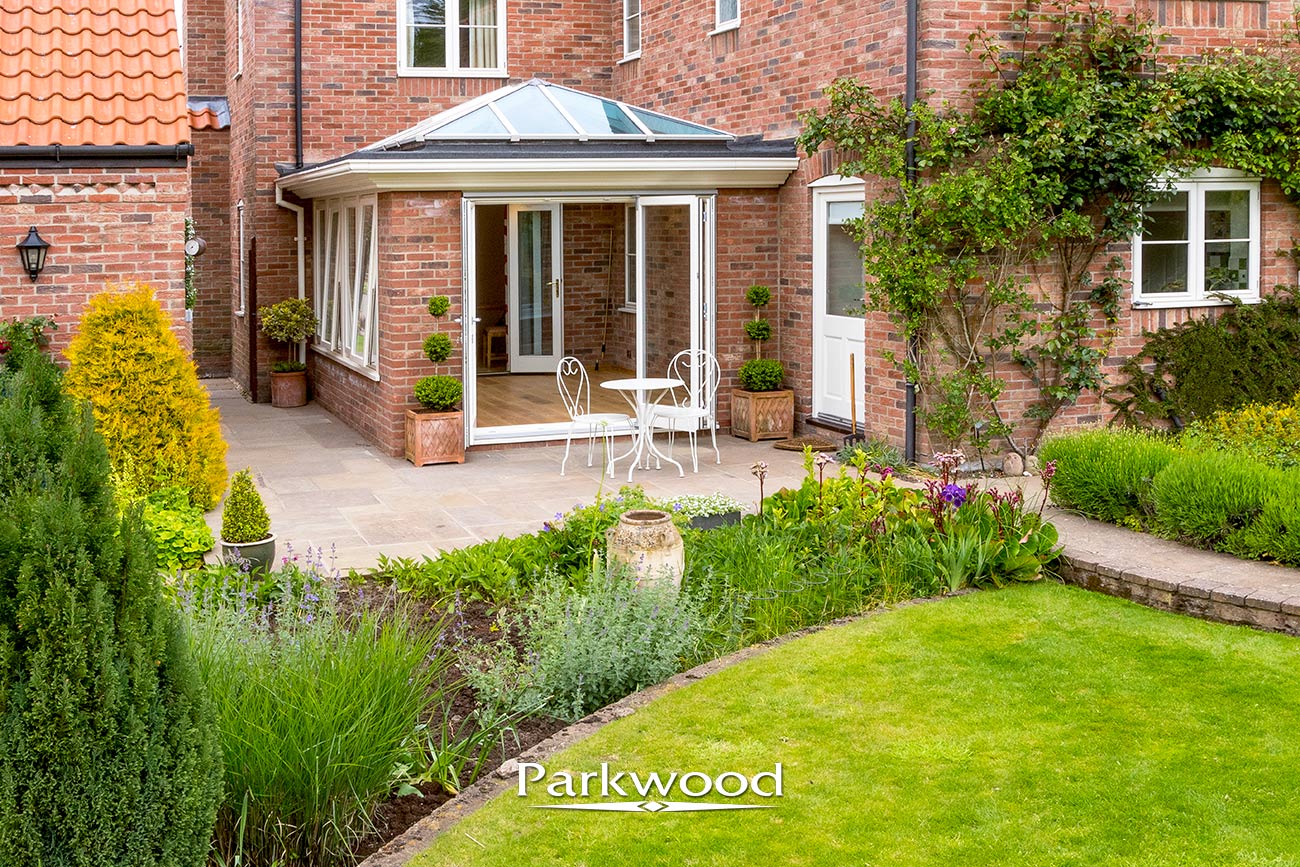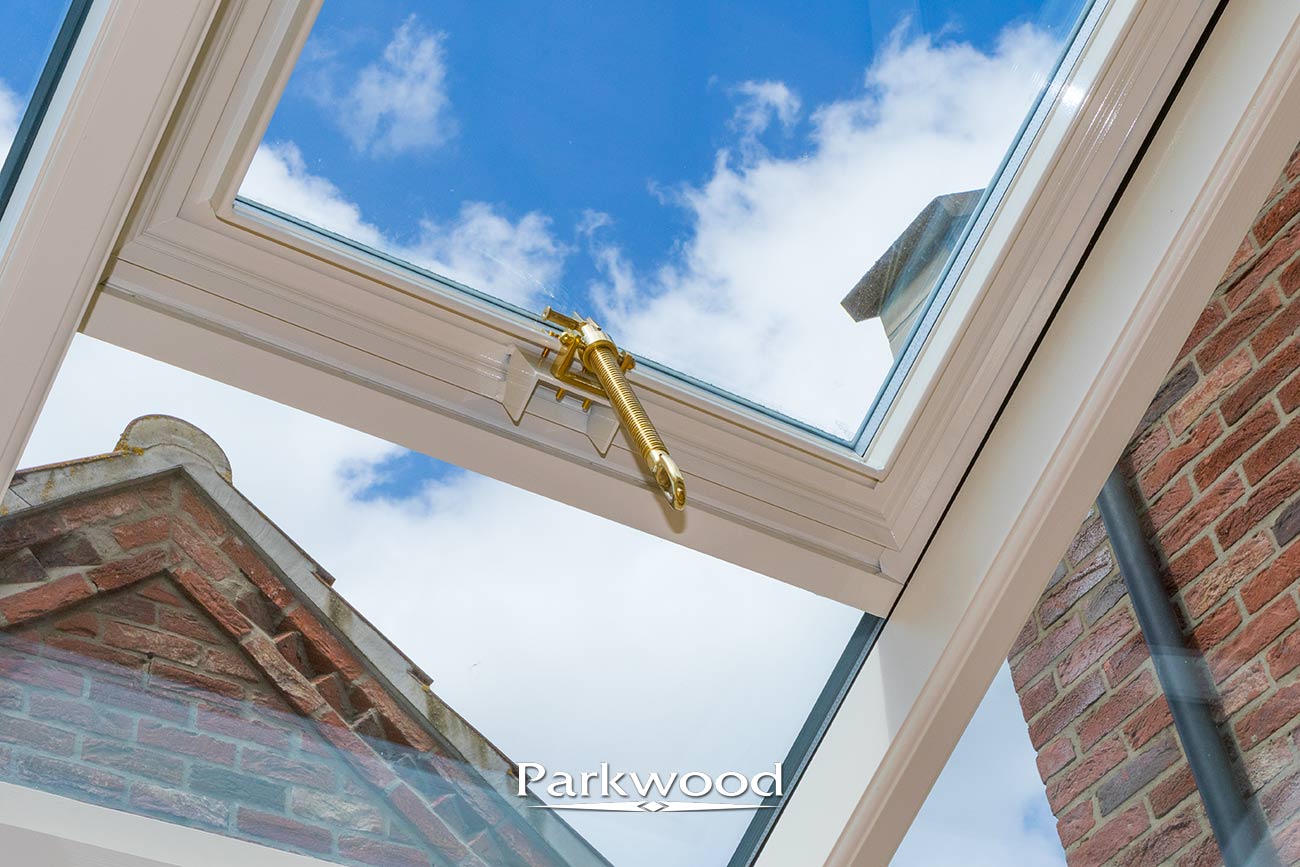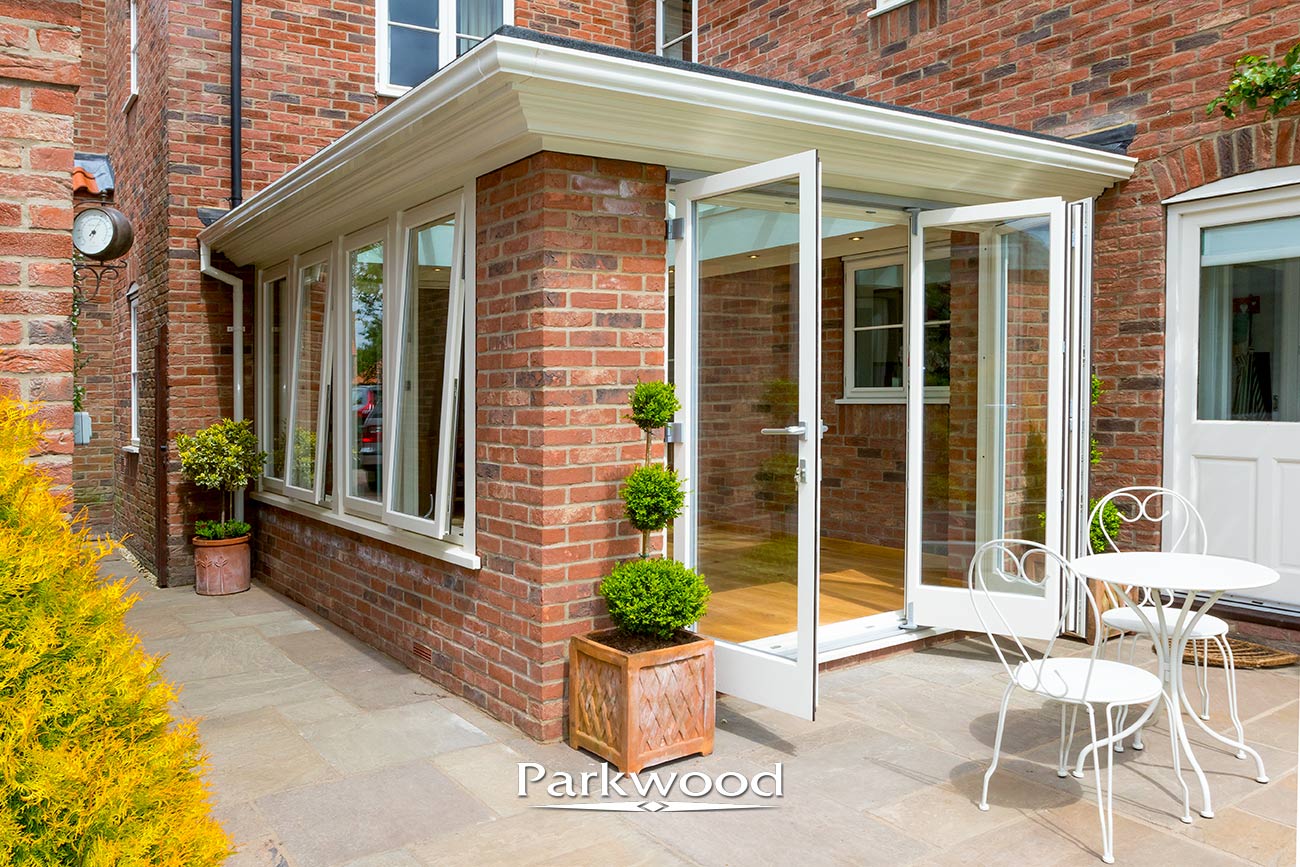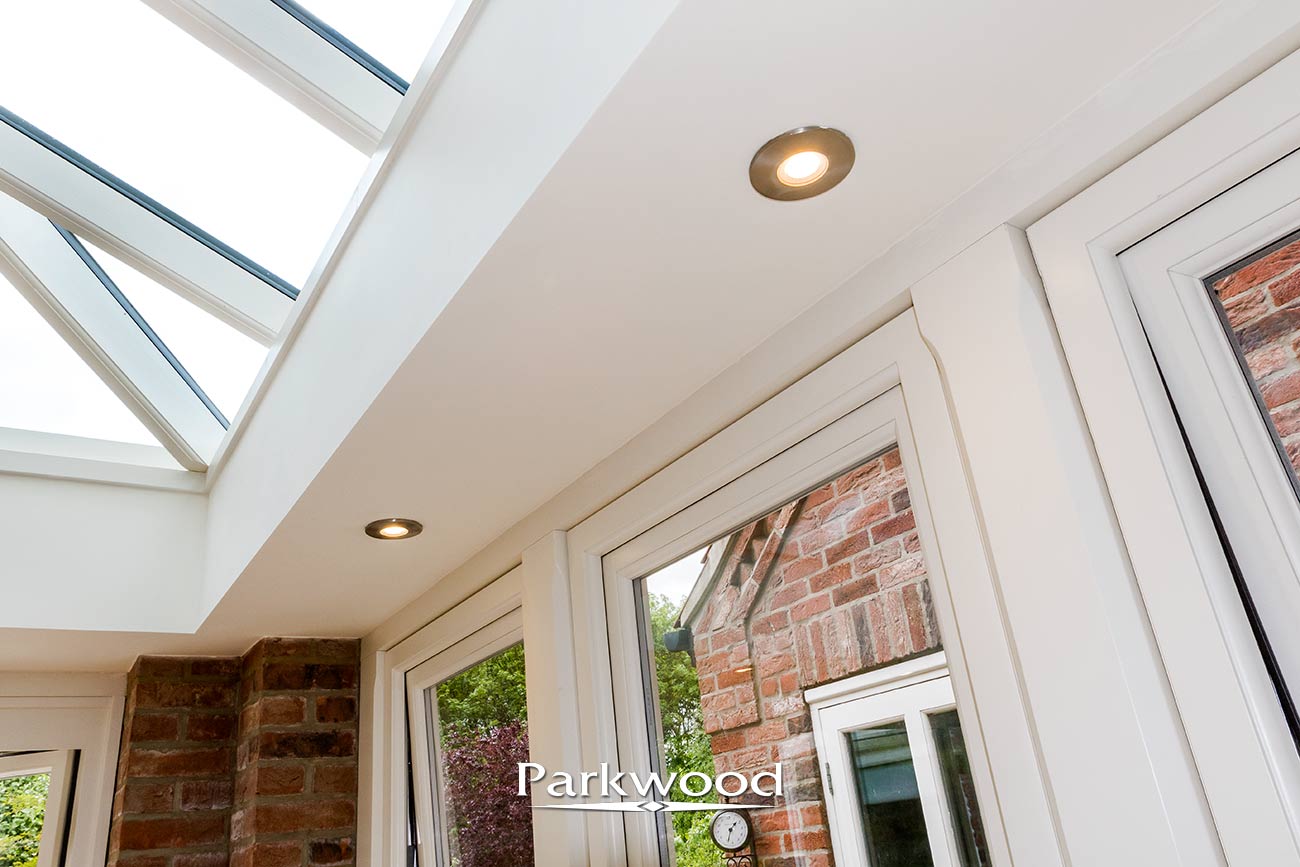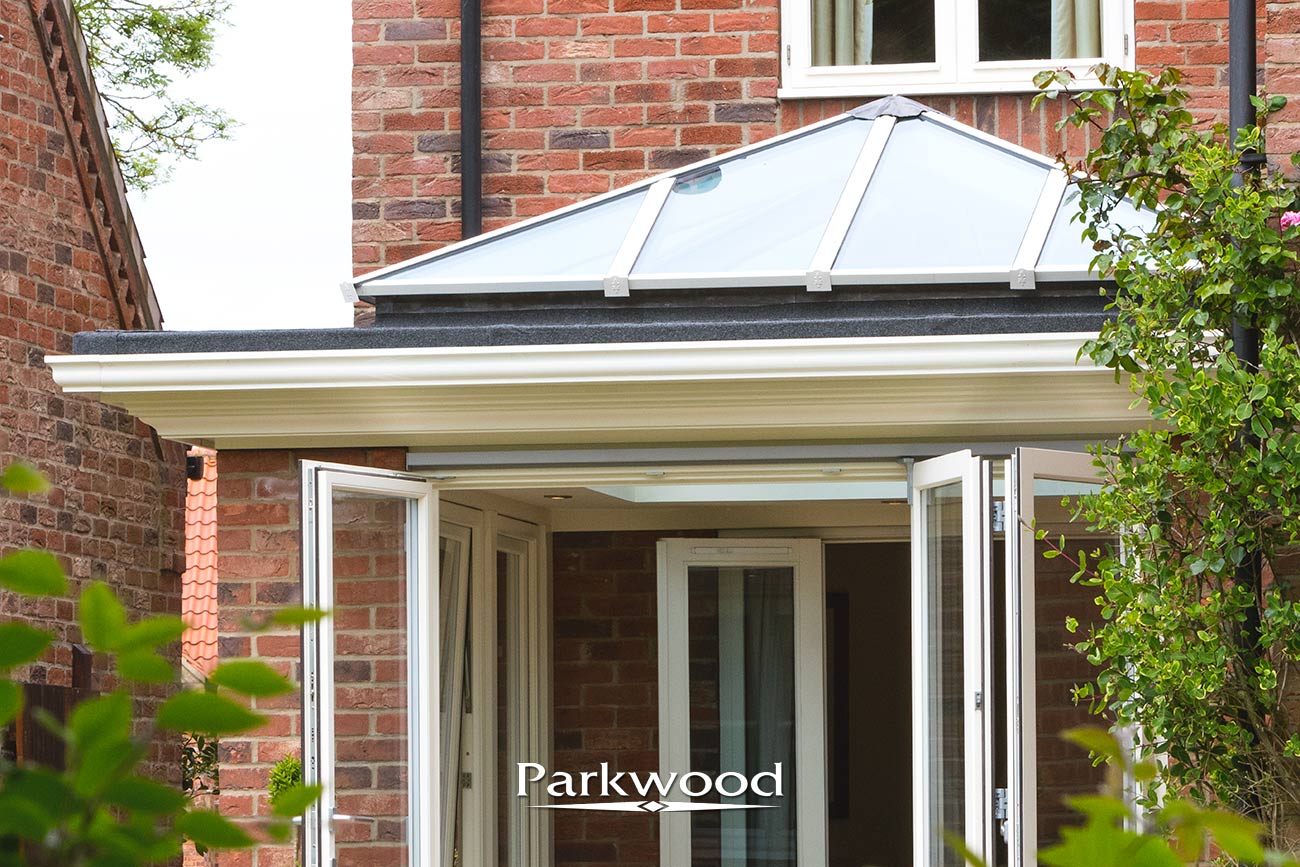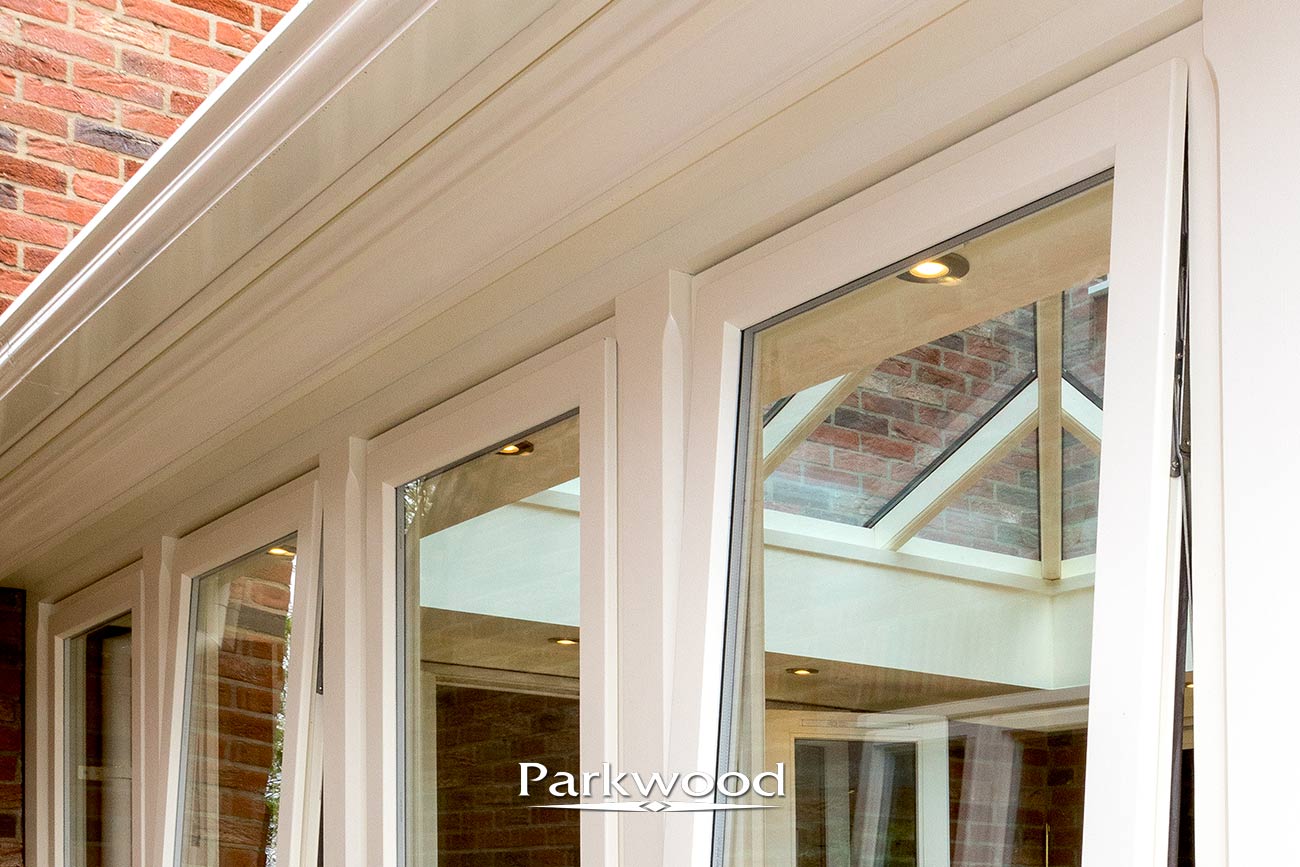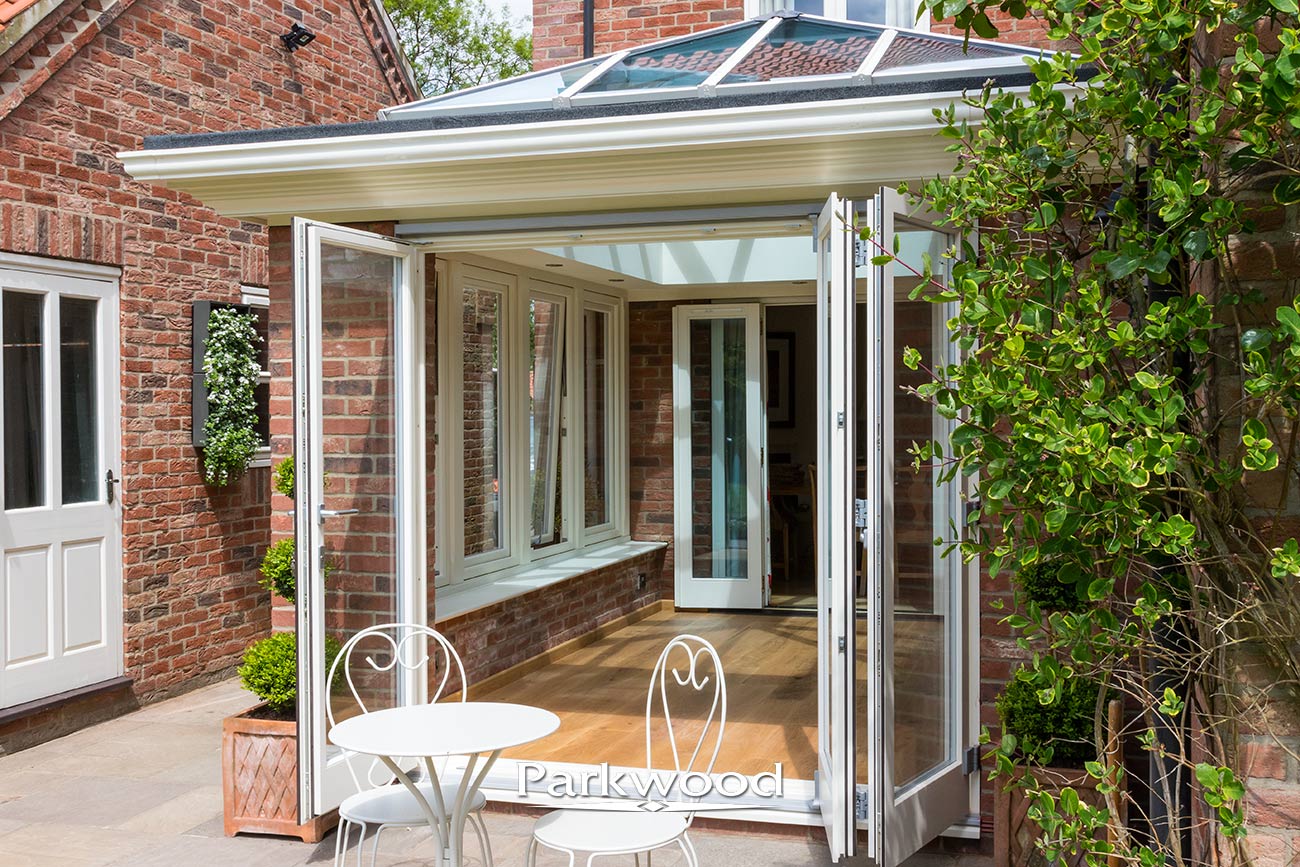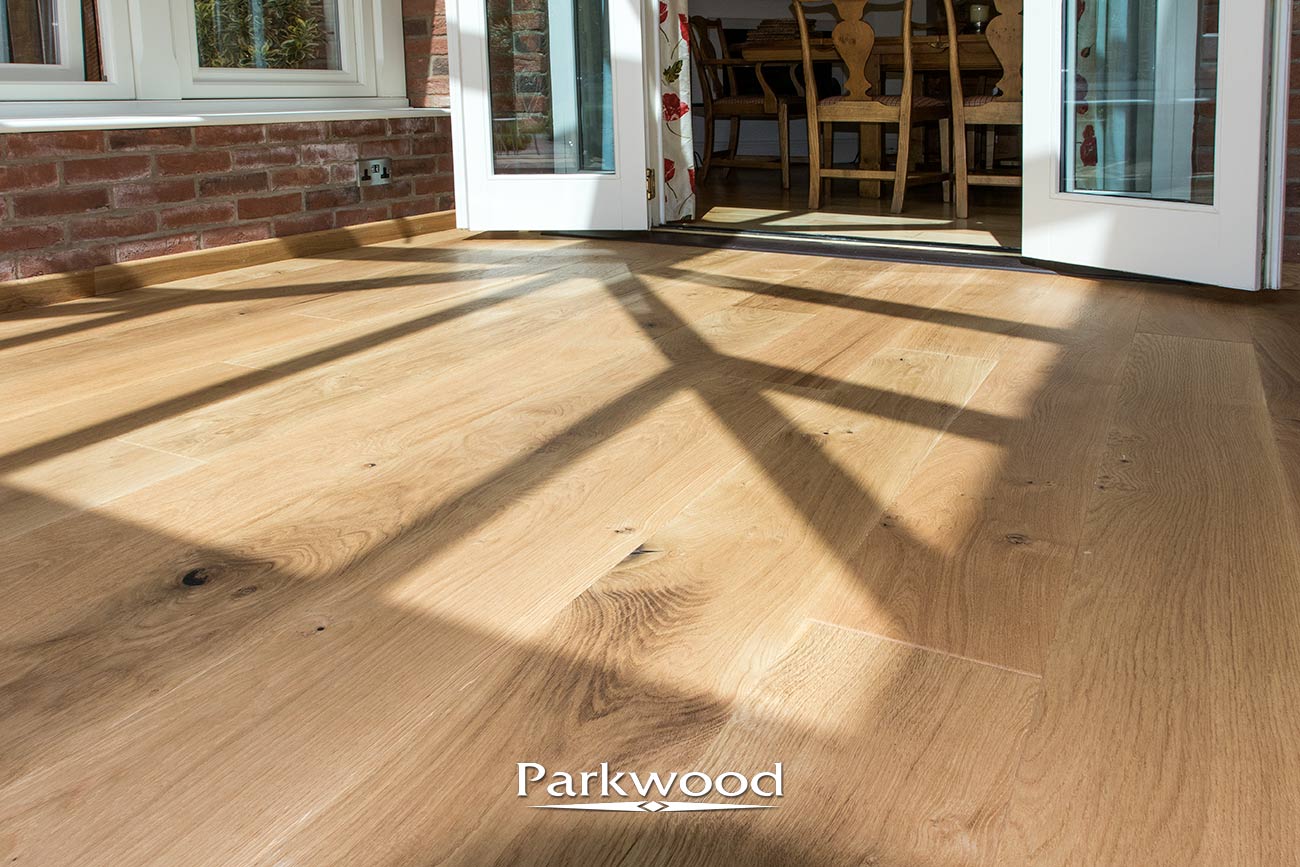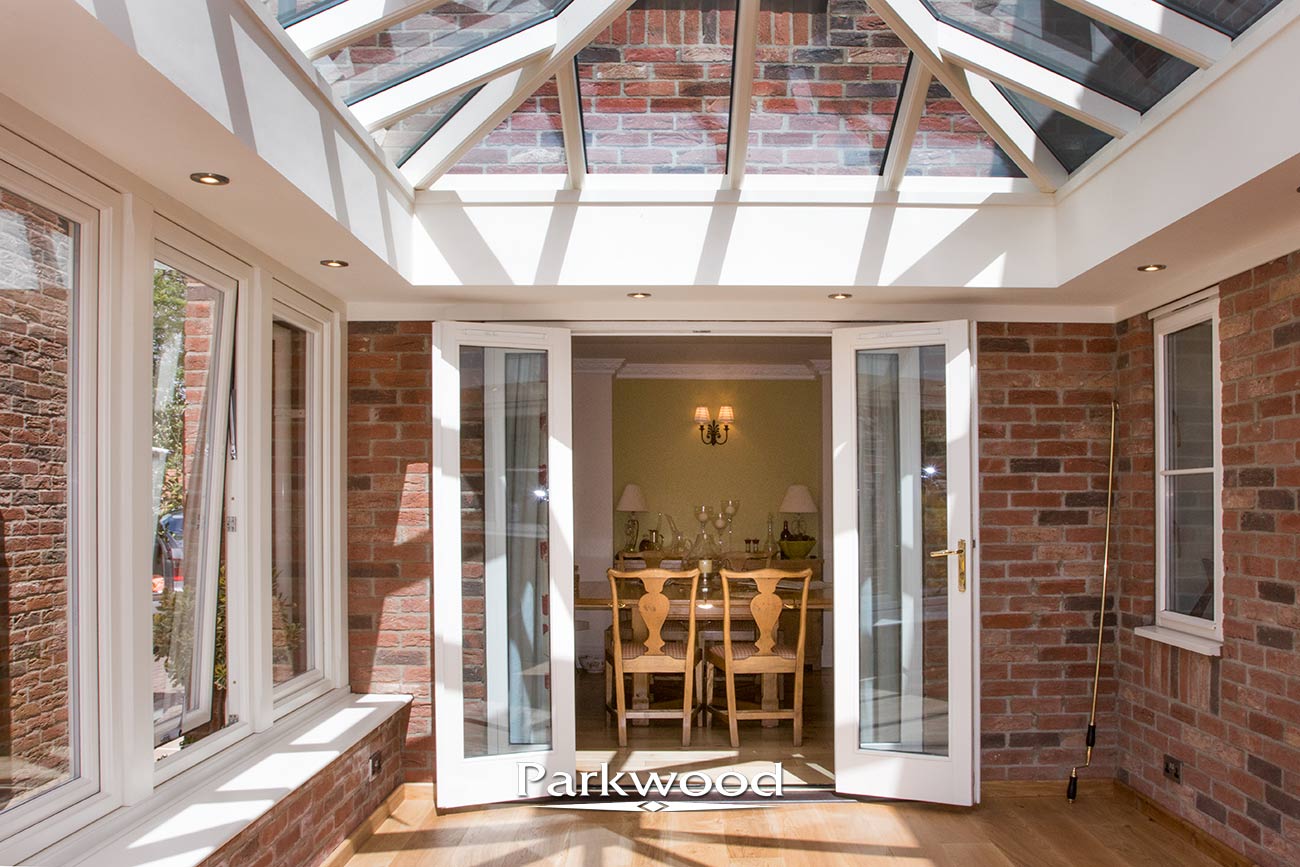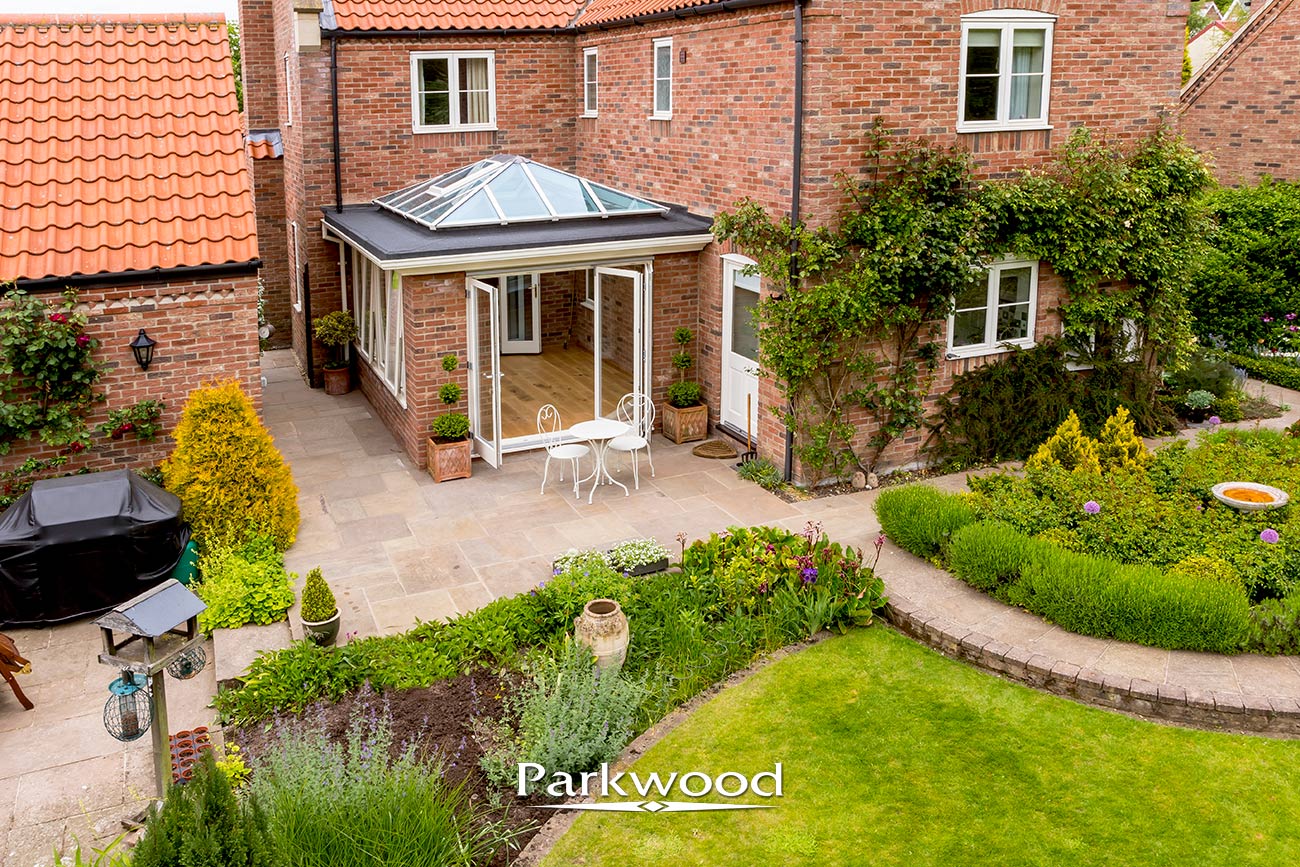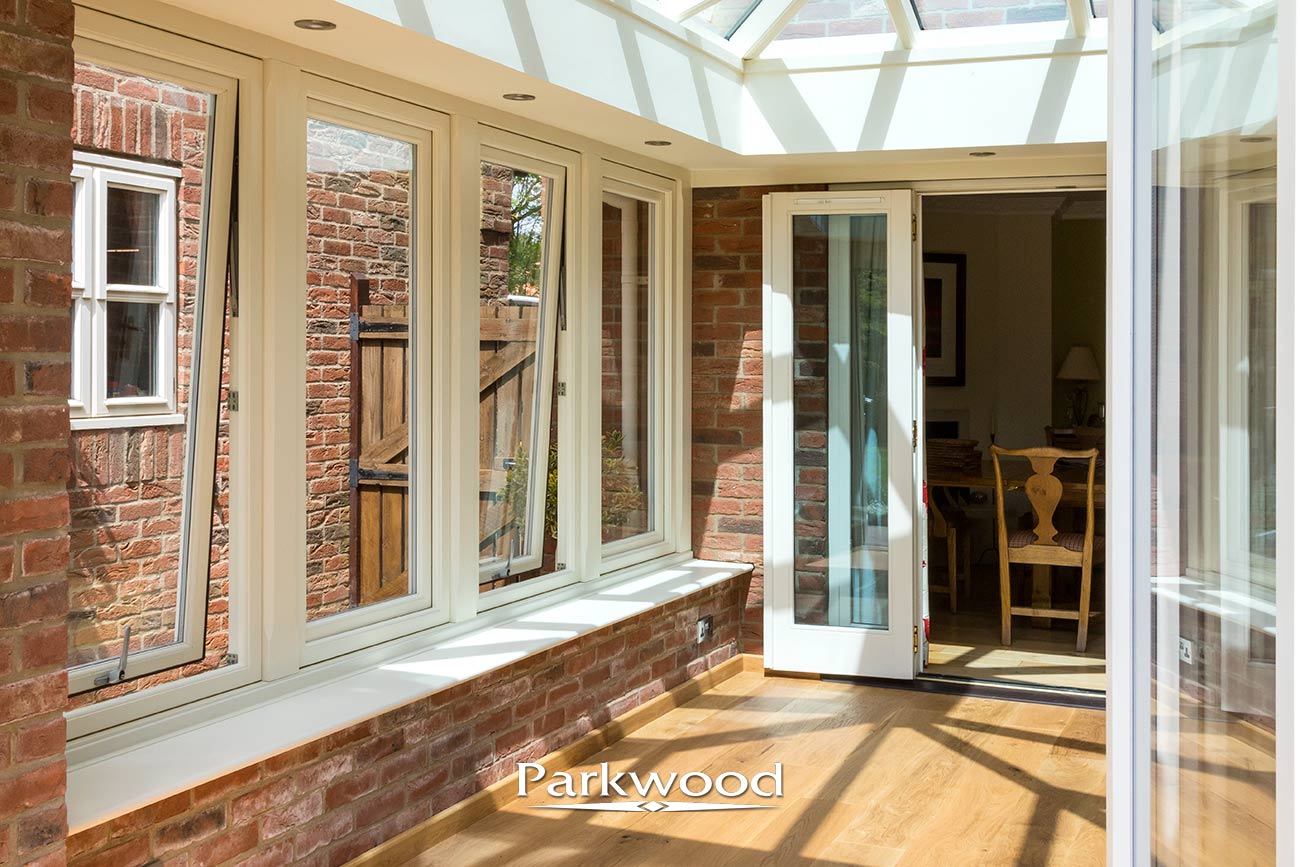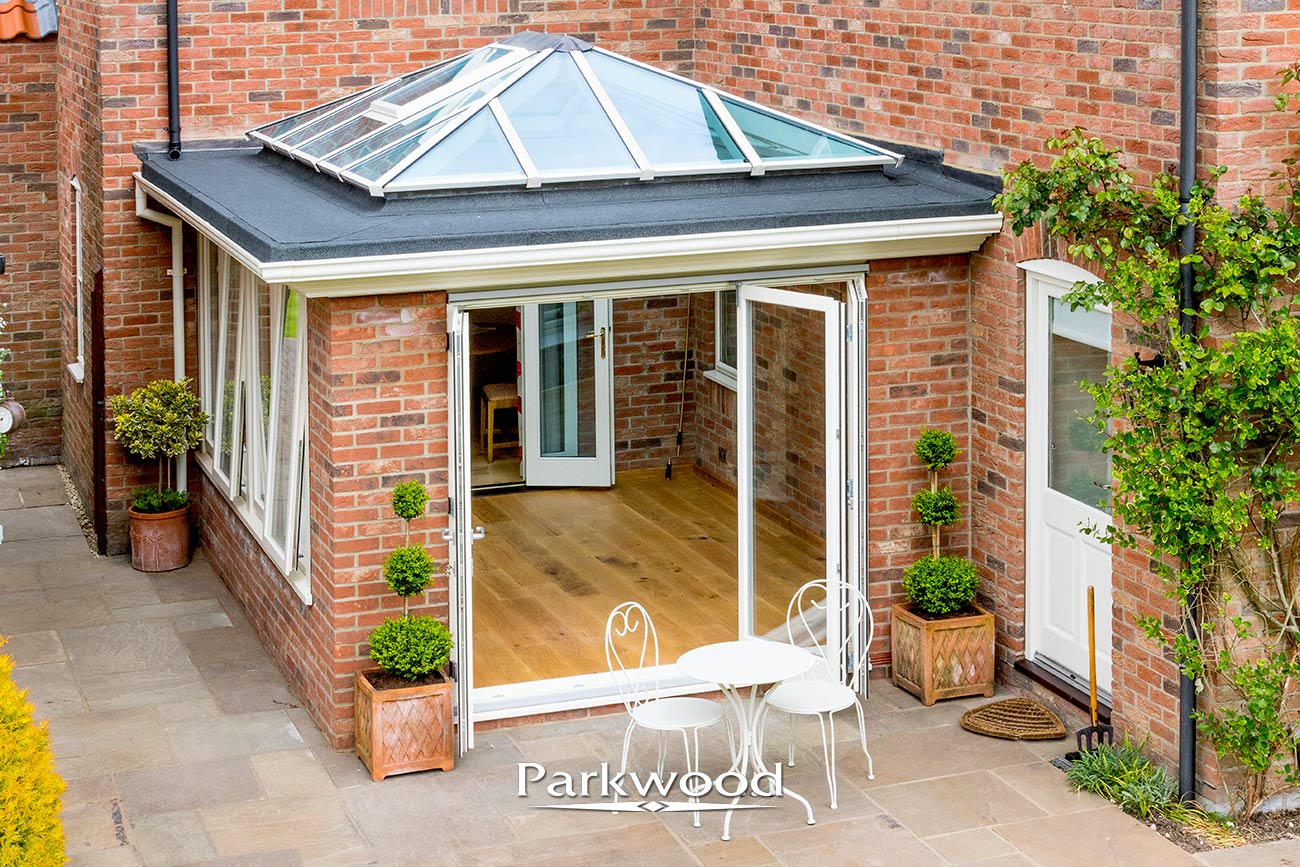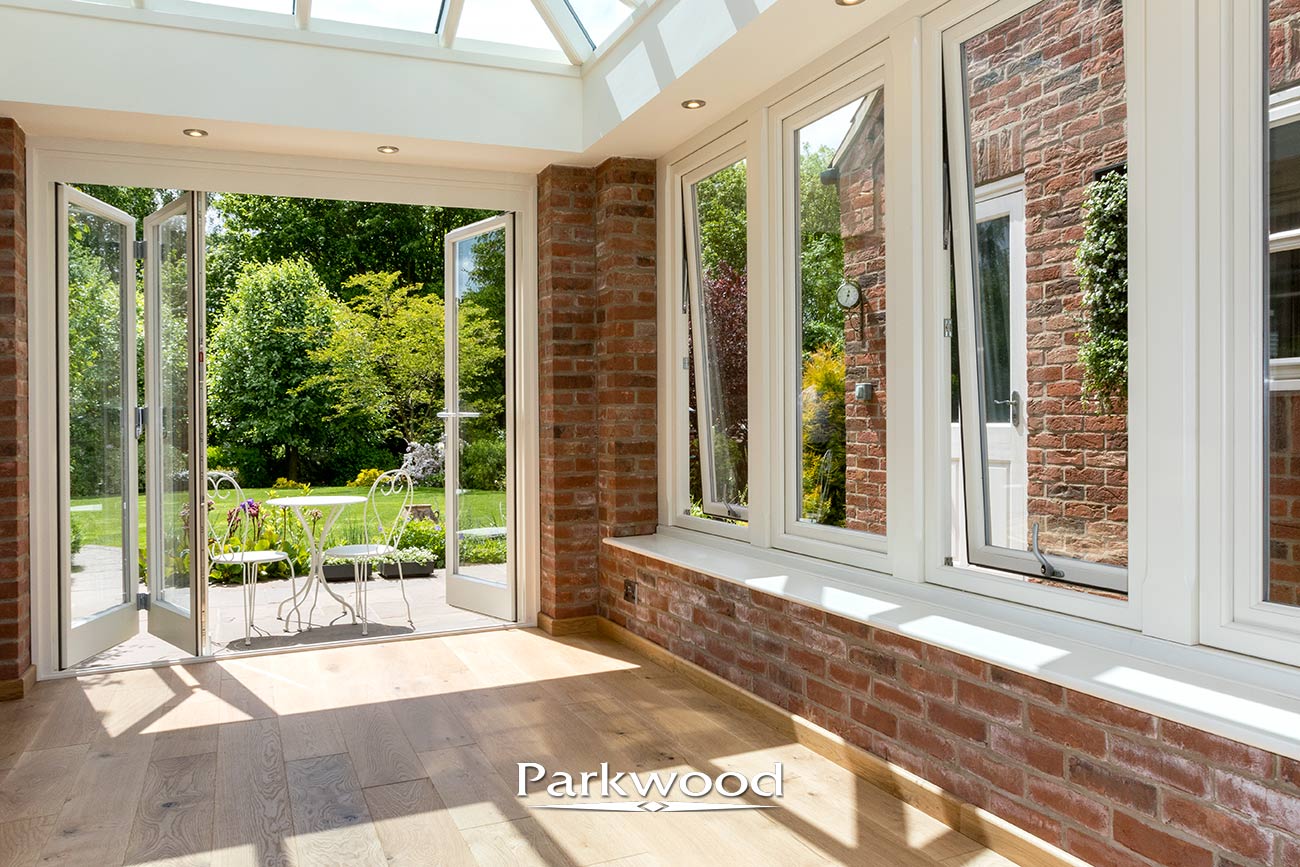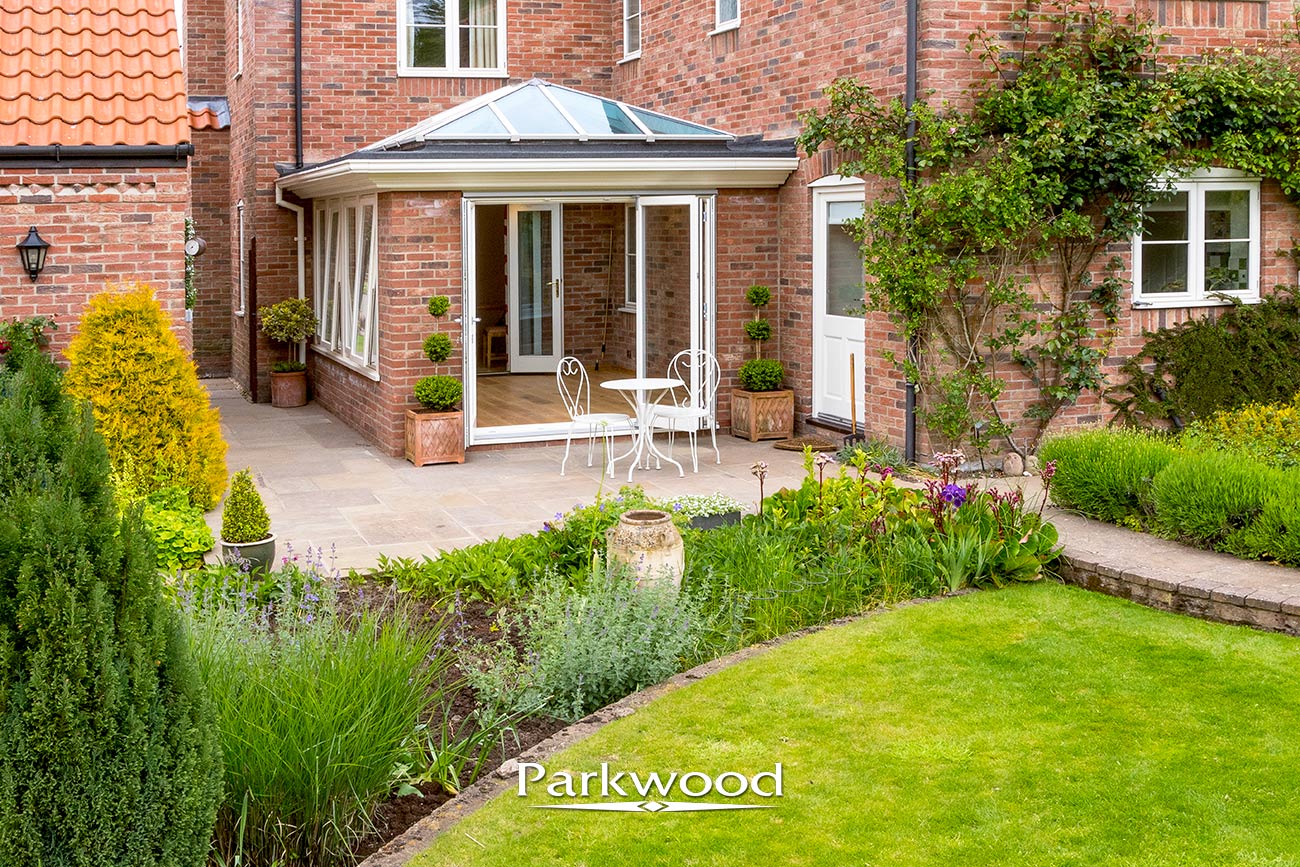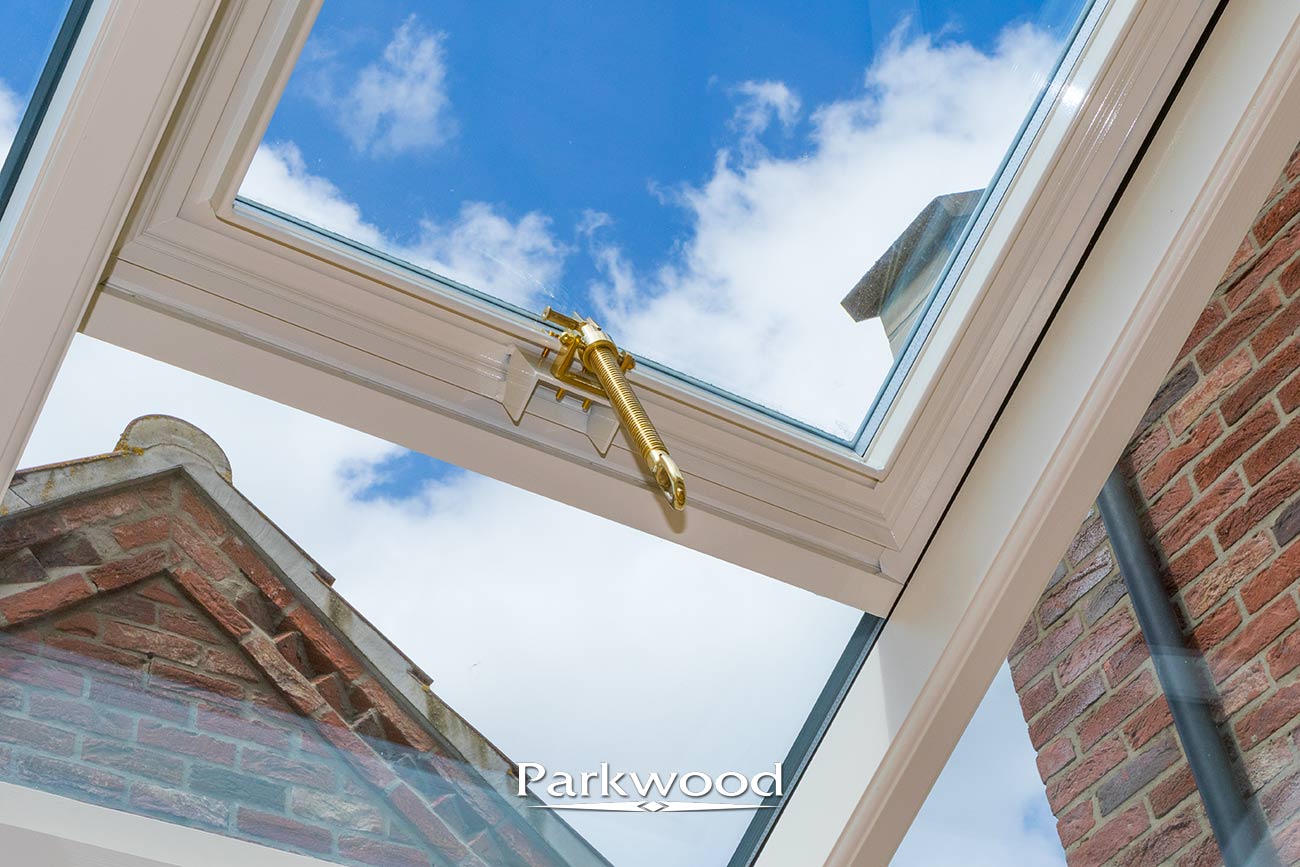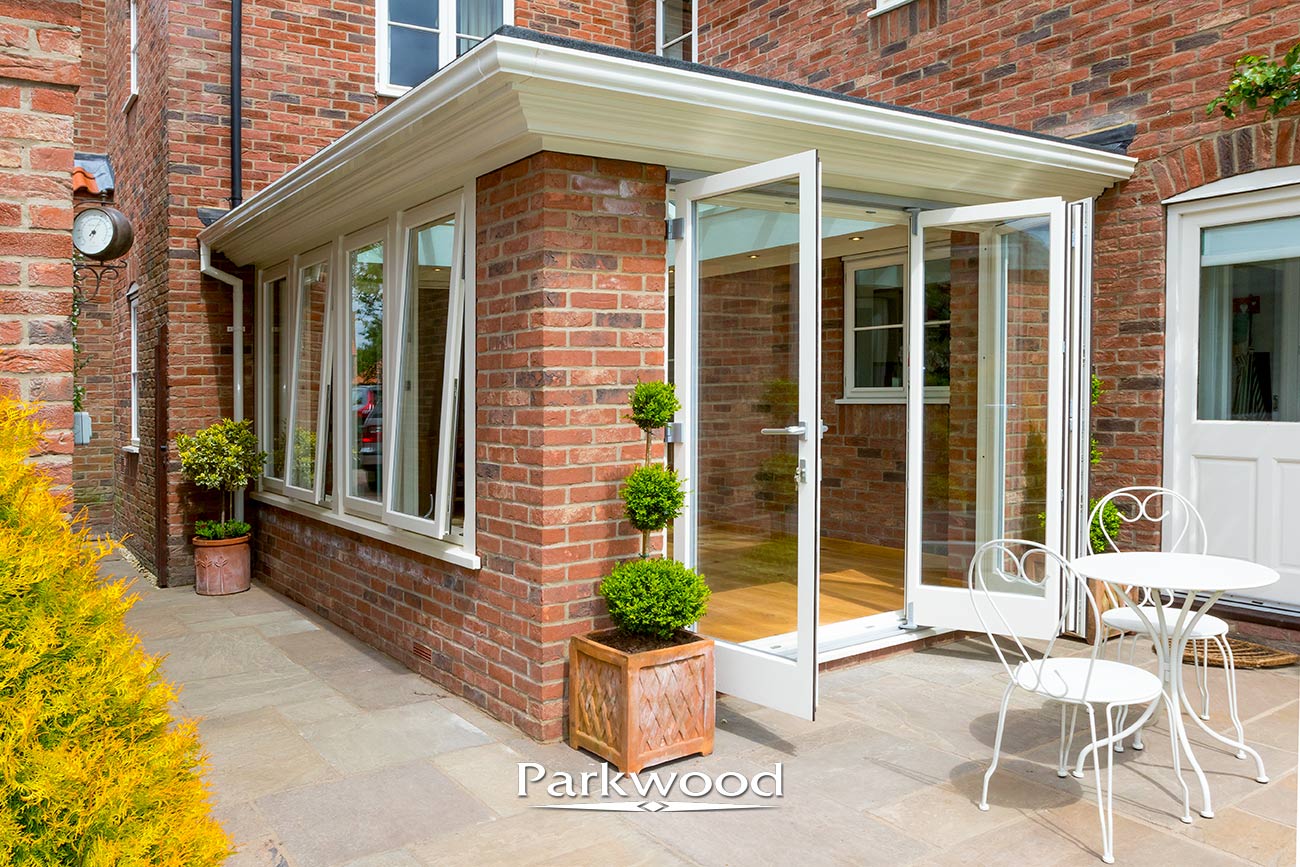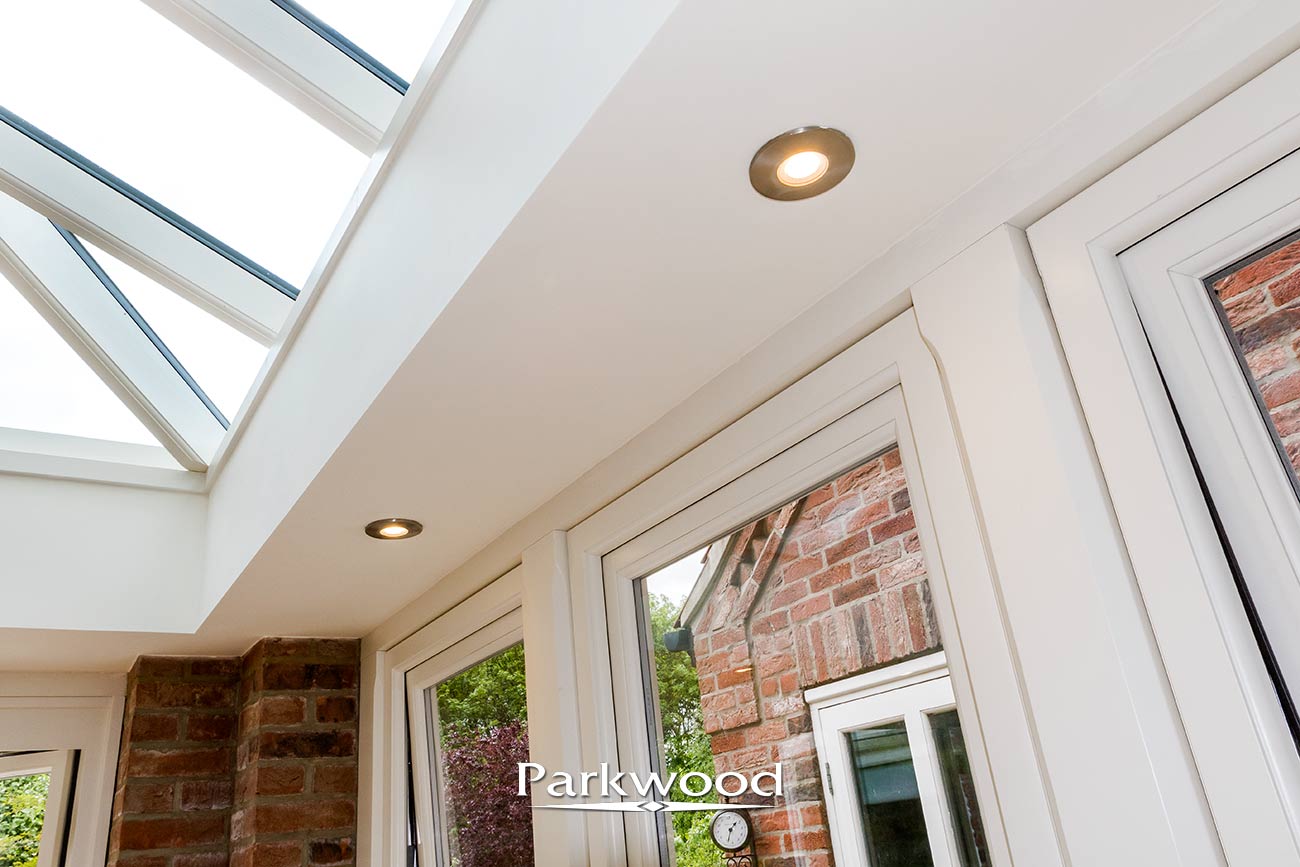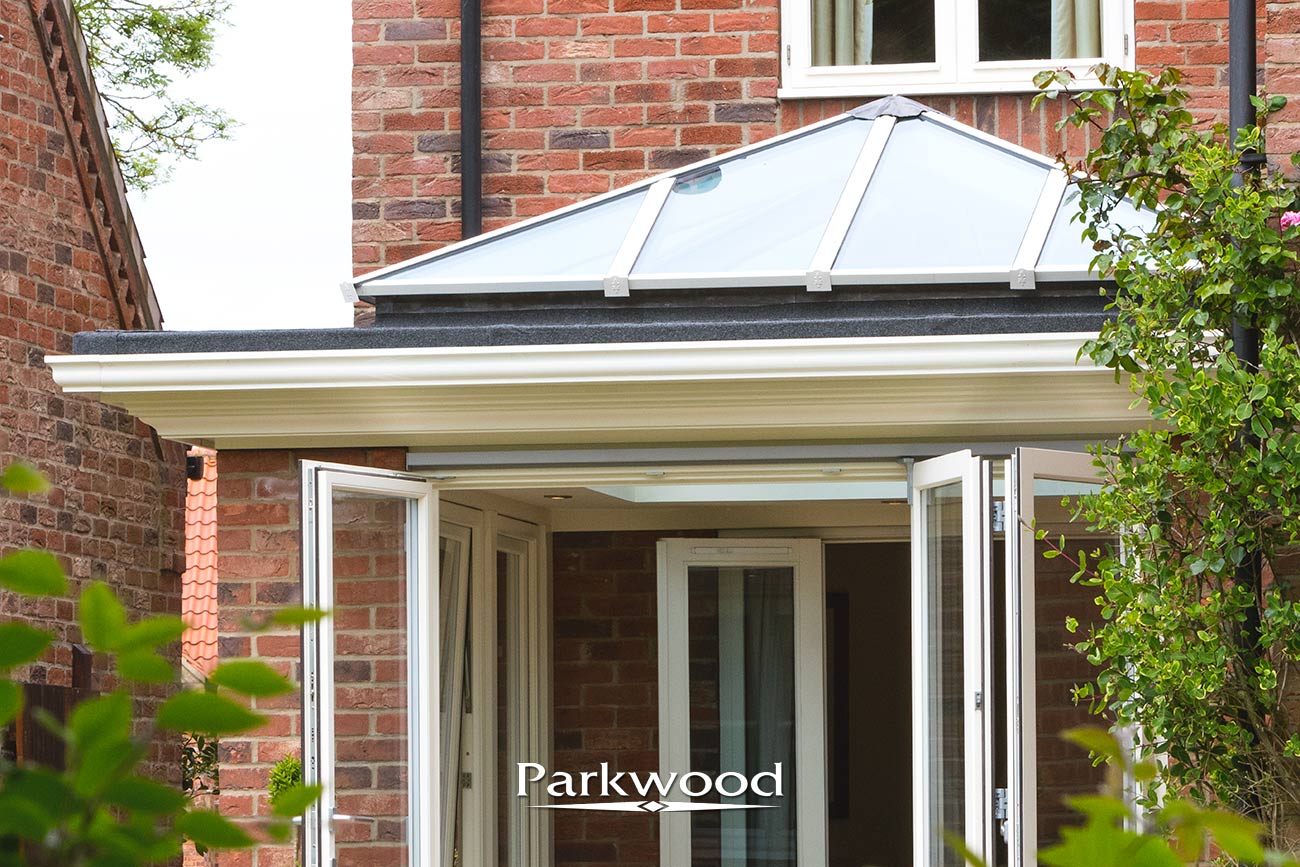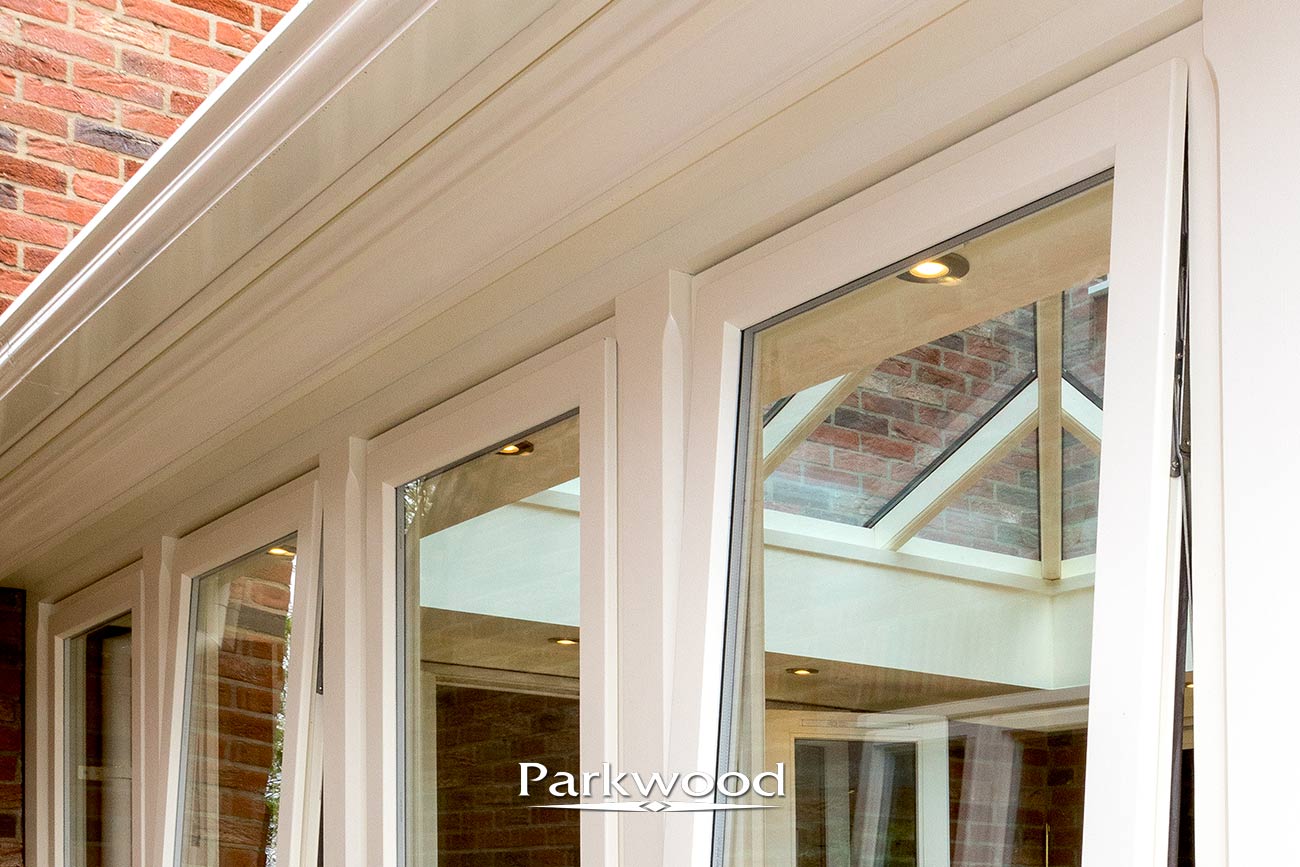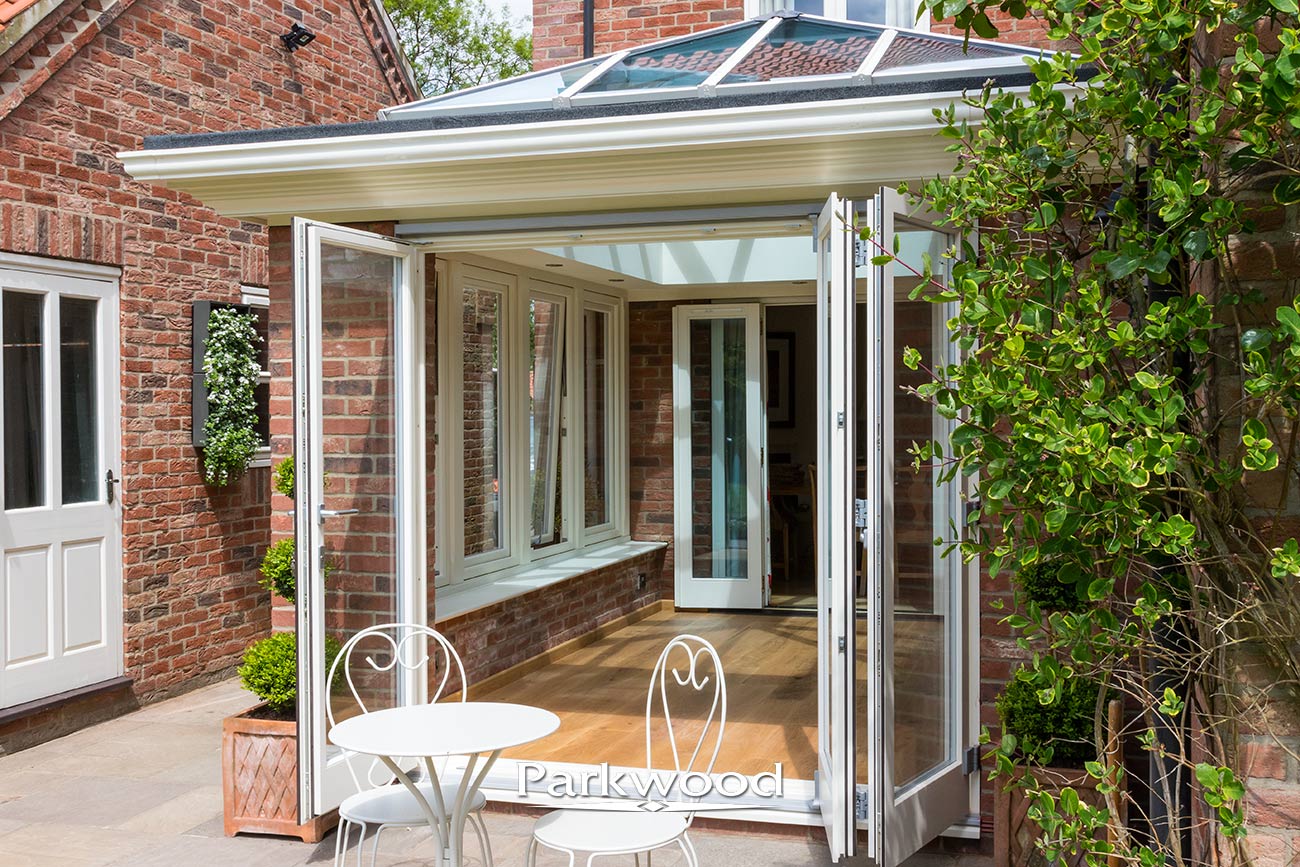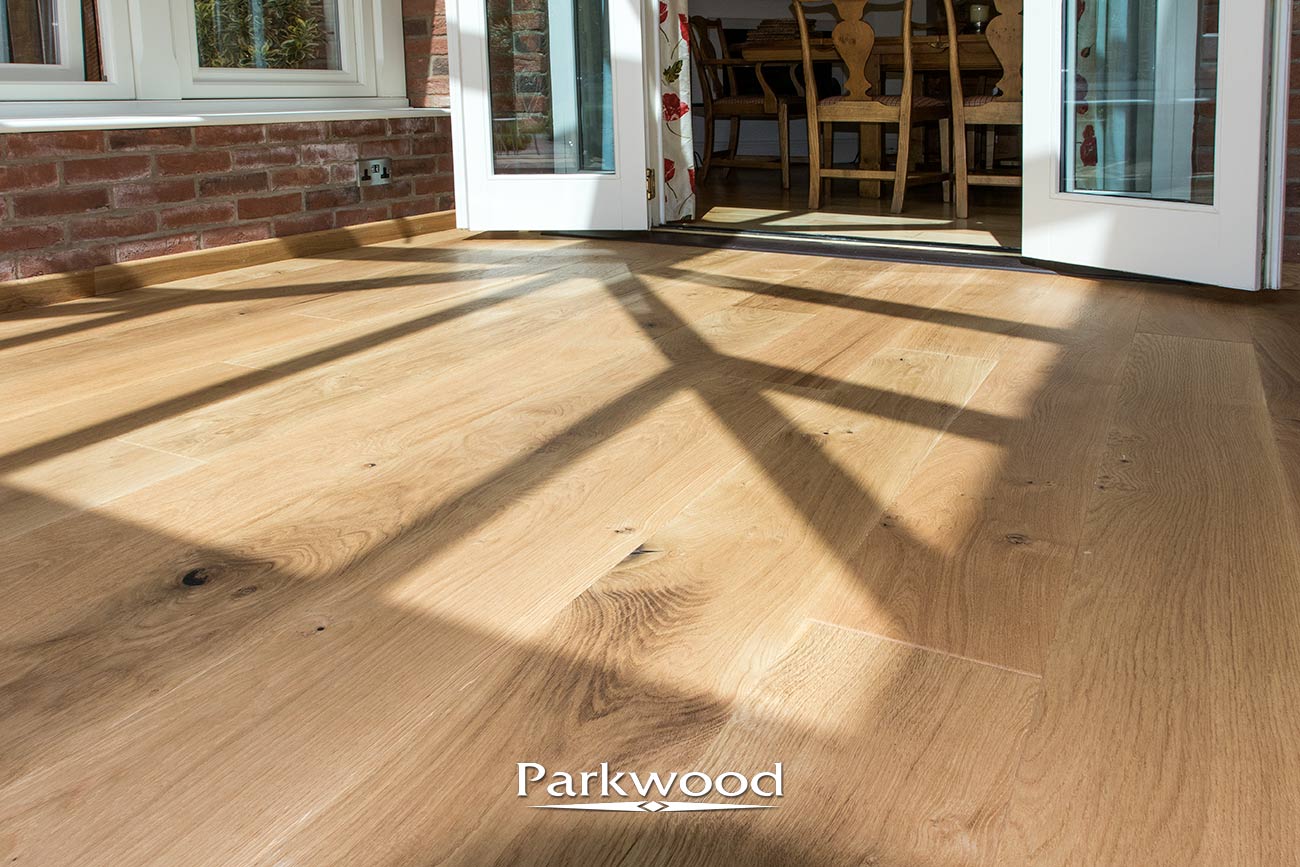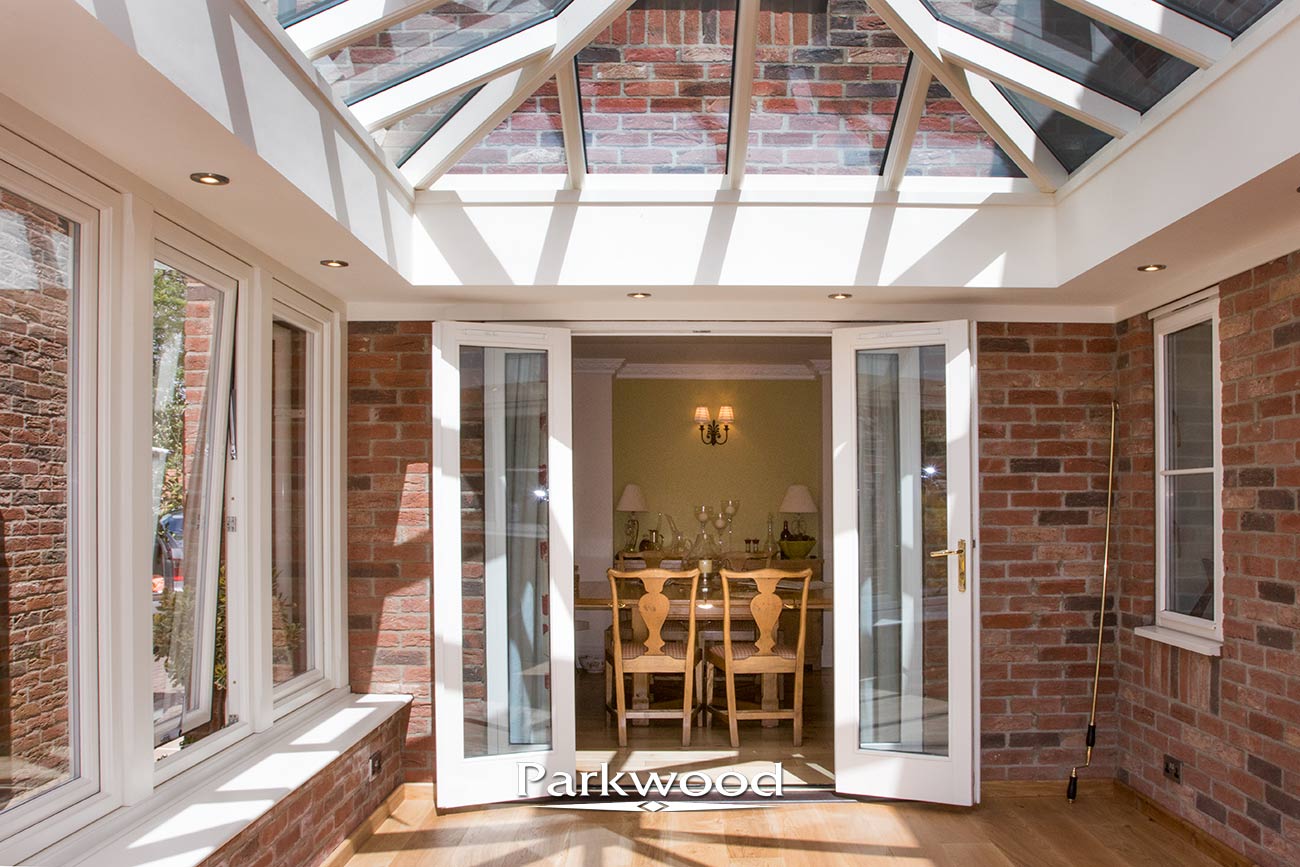 The art and craft behind a Parkwood Orangery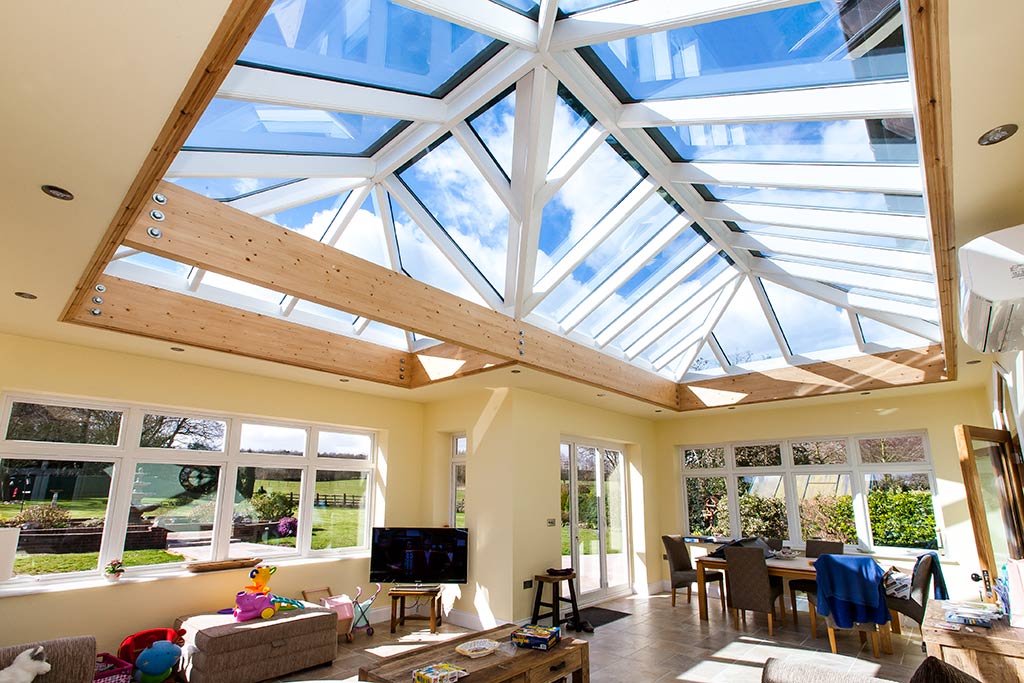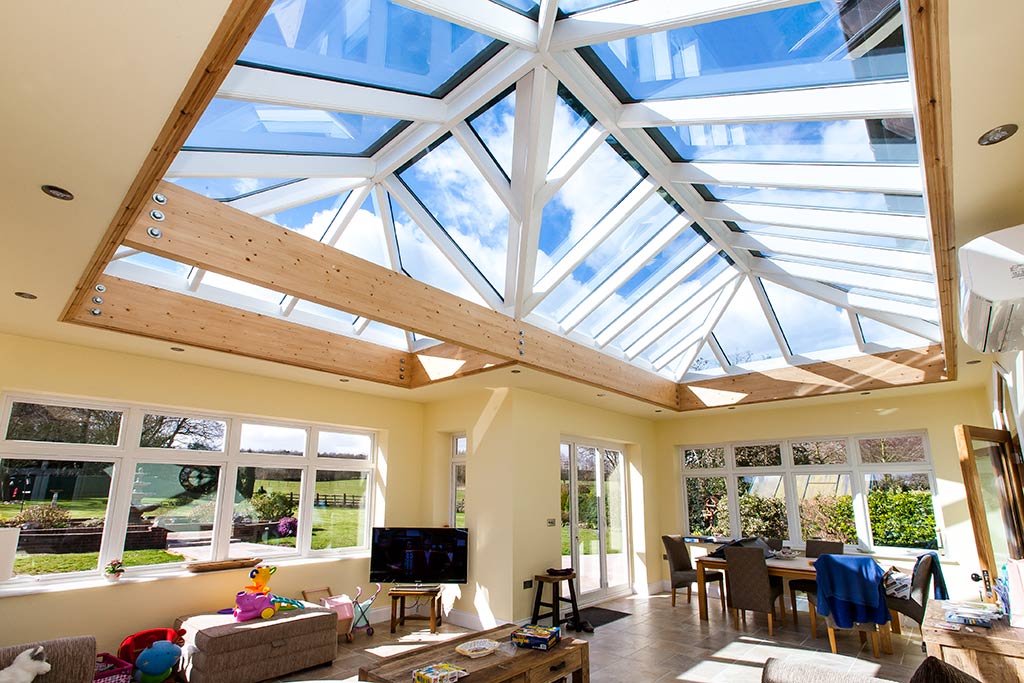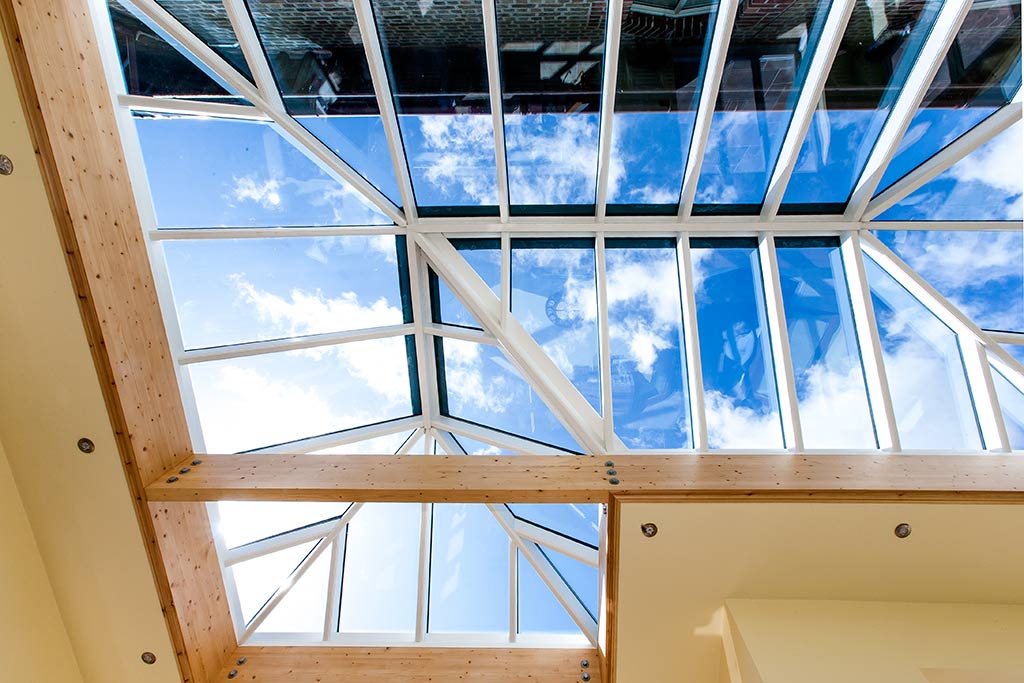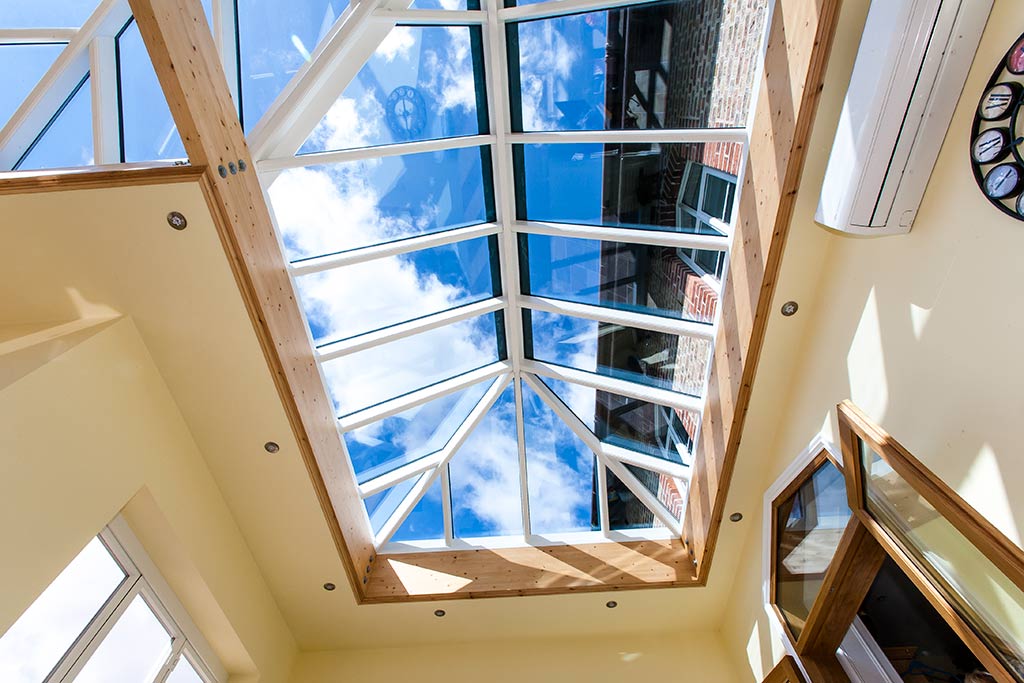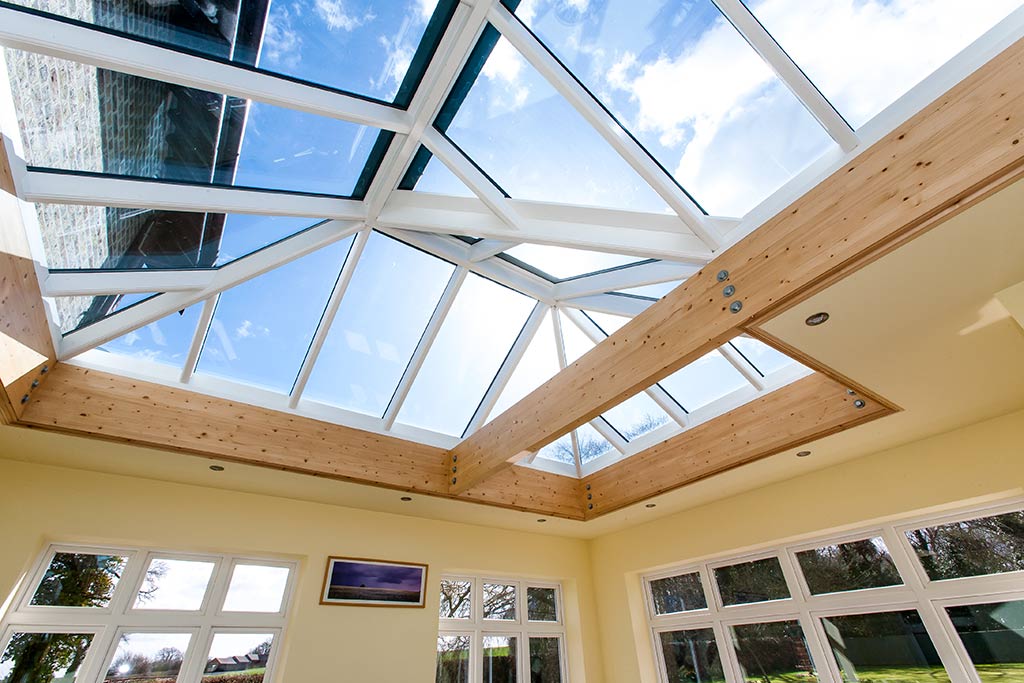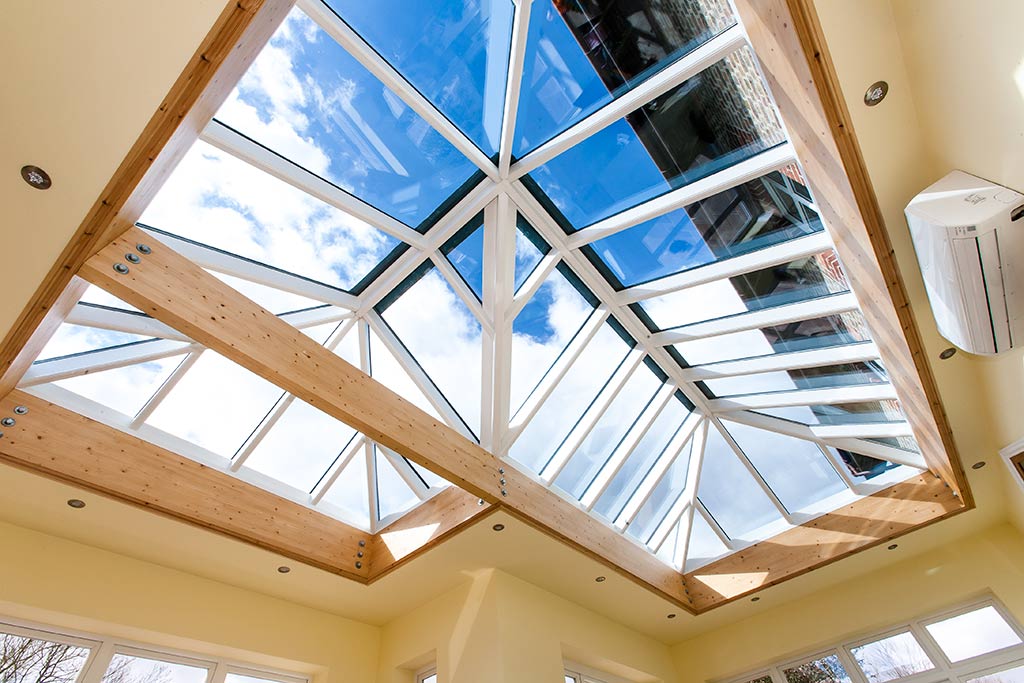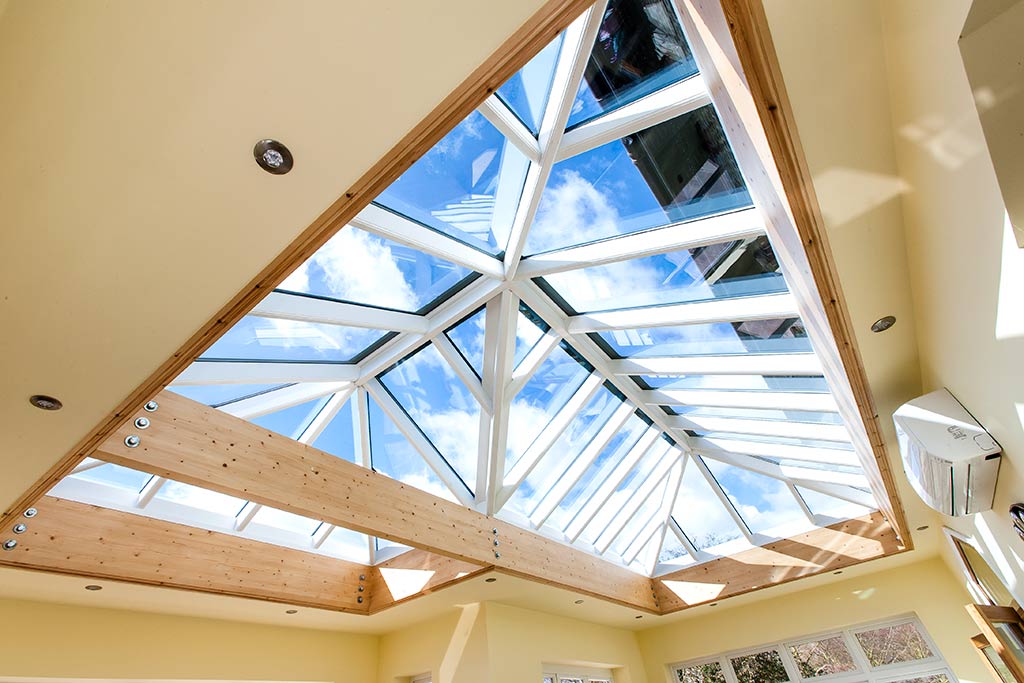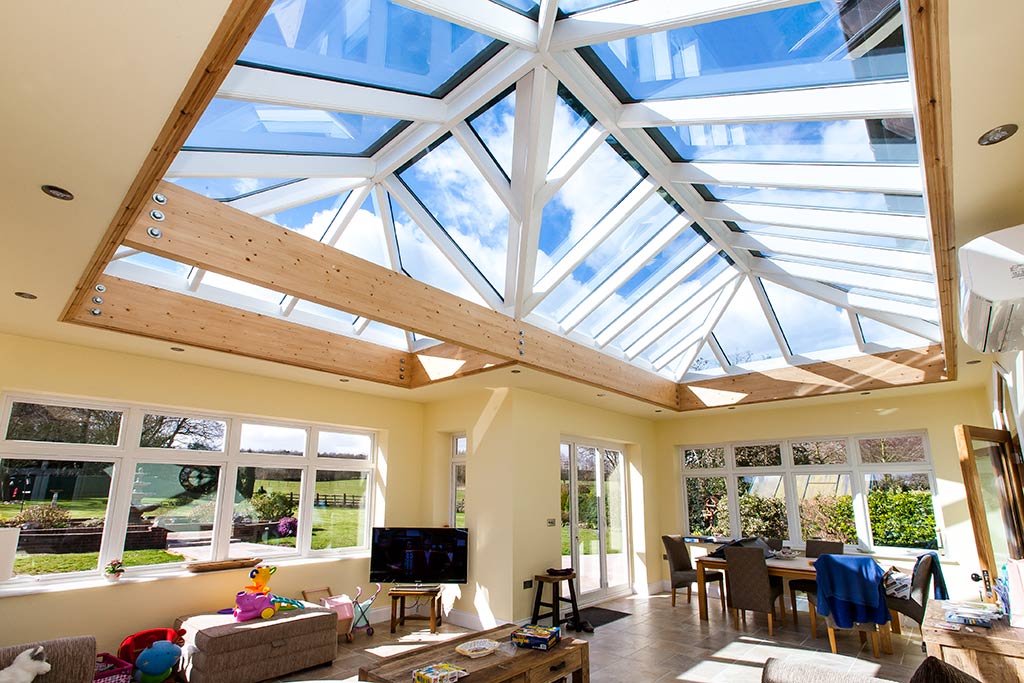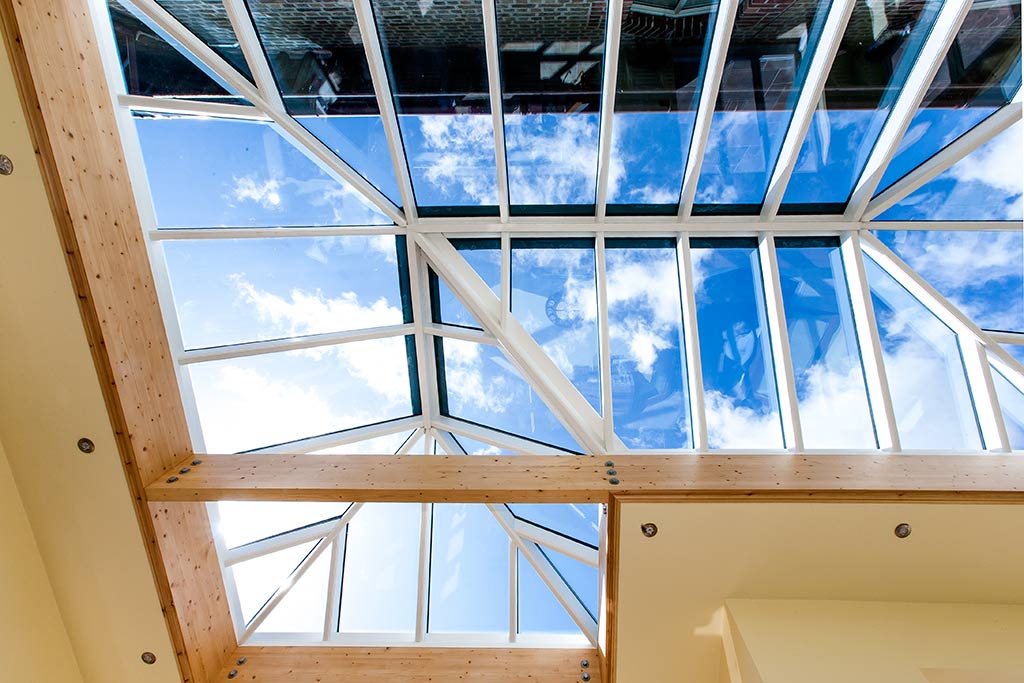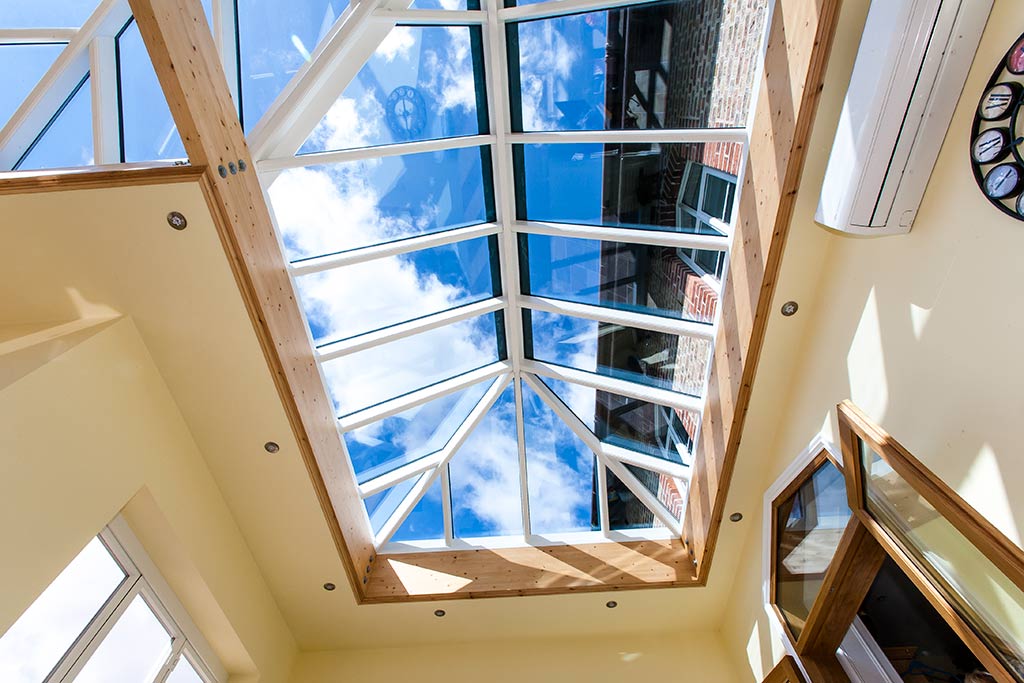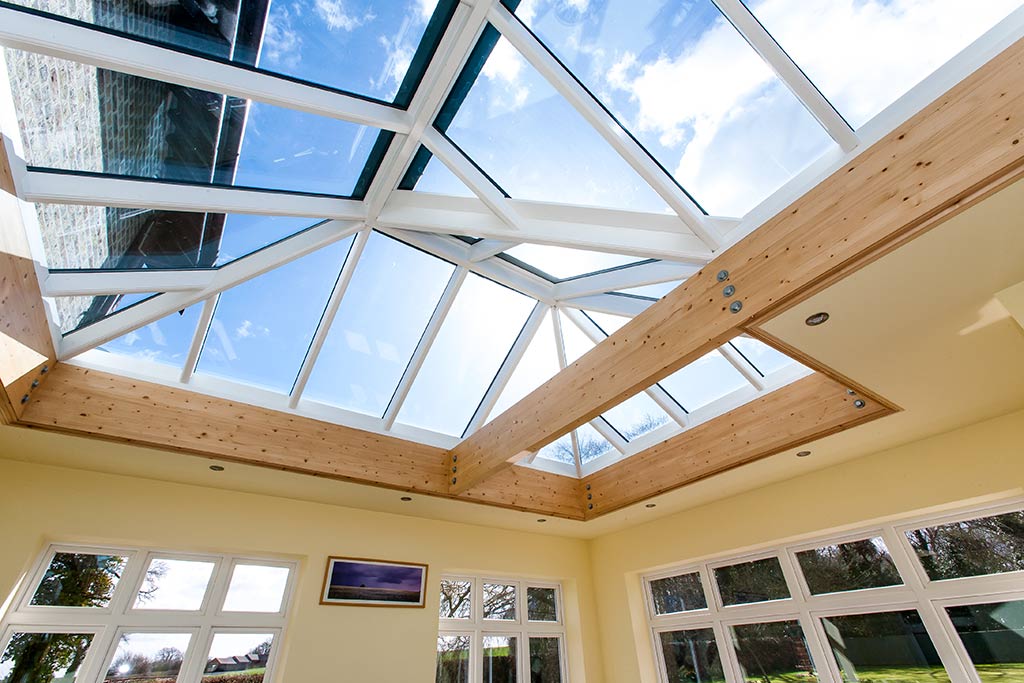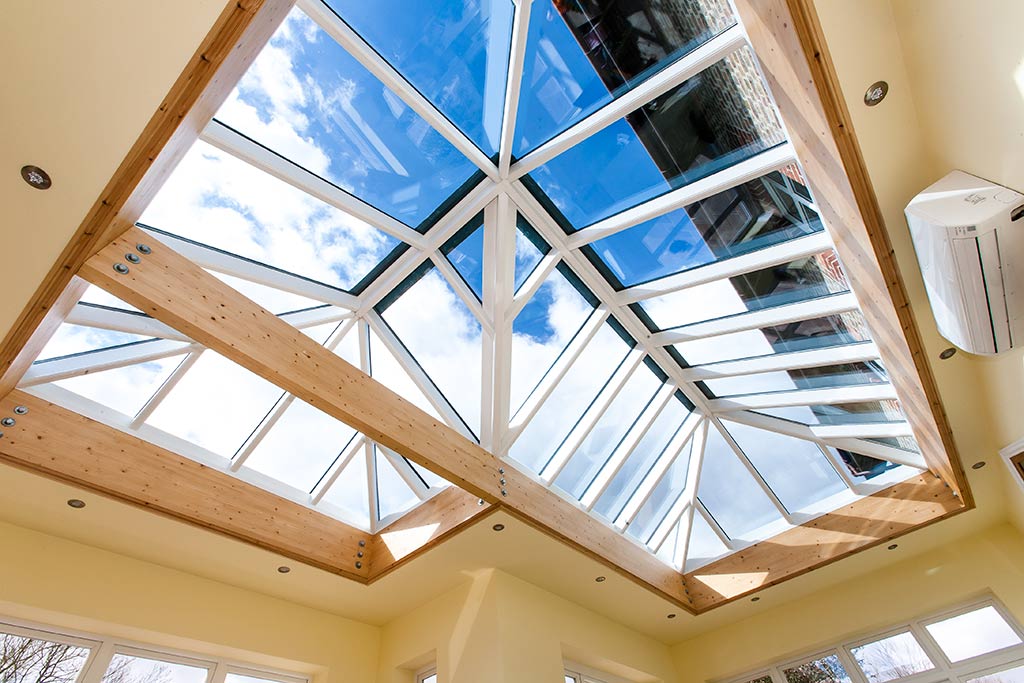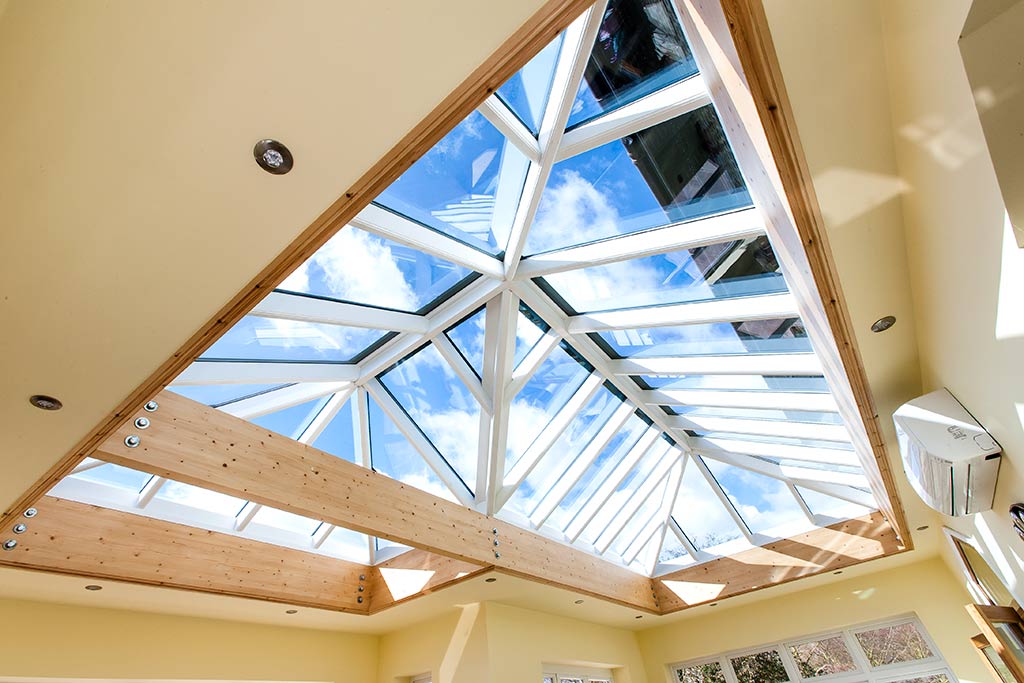 You can be sure that when we manufacture and install your orangery, we'll expertly manage it from first design, through the bespoke joinery work, to final decoration and handover.
Throughout design and manufacture, we encourage you to visit us and view progress. At all stages, we listen carefully and capture your preferences. Then we use this information to create beautiful joinery that complements and seamlessly blends with your property's architecture and character.
We can sometimes help with related builders' work, but only within realistic distance of our Lincolnshire base. Of course, we're always happy to help your building contractors (for instance, with any required drawings), especially where they must build bases and walls while we manufacture the timber structure. Because accurate setting out is so important, we can liaise with your builder by phone or email to help interpret architectural detail and drawings where insufficient detail was provided by an architect.
Of course, although we liaise with customers' own builders for groundwork and bases, we only use our own installation team to erect your structure.
Discover more about how an orangery will enhance your lifestyle
Look at the detail of our traditional timber conservatories and orangeries and see how, for over 30 years, we've designed, crafted and installed structures that complement the unique architecture and style of properties like yours.
Imagine how an orangery will enhance your home and lifestyle for years to come. Take the first step to discover how easily your dream can be realised.
call 01724 847181 or email us