Nothing brings outdoors indoors quite like our bespoke bi-folding timber doors. One minute your home is cosy and secure; the next, you've effortlessly folded back those bi-fold doors to make the most of garden, patio or deck. No wonder so many customers love our bifold doors with their convenient low-threshold option. When you trust us to design, manufacture and install your bi-folds, we'll guide you through the range of sizes, finishes, door furniture, weatherproofing and energy conservation options – with the meticulous service and attention to detail our customers have enjoyed since 1979…
Read on, or for immediate help call 01724 847181 or email us
Treat yourself to a set of timber bi-folding doors
Maybe you already know what you want. Or perhaps you're designing an elaborate installation and need professional advice on the best types of doors. Either way we'll help. Imagine the peace of mind and high-quality results when you entrust manufacture and installation of your wooden bi-fold doors to an experienced joinery specialist like us.
Naturally, we work with architects' requirements and manufacture windows and doors to closely resemble sections and profiles. Alternatively, we'll advise on the perfect bespoke installation before designing, manufacturing and installing your new custom doors.
And of course, we know exactly how to make bi-fold doors to perfectly match our timber windows, conservatories, garage doors and other joinery.
For even greater convenience and versatility, you can specify an alternative sliding-folding system that allows your wooden bi-folding doors to be in-line as well as hinged on the usual butt-type hinges.
Either way, look forward to decades of reliable operation, durability and energy saving. That's because we only use naturally-durable timbers glazed with A-rated glazing (due to the large glass area in this type of slide and fold doors).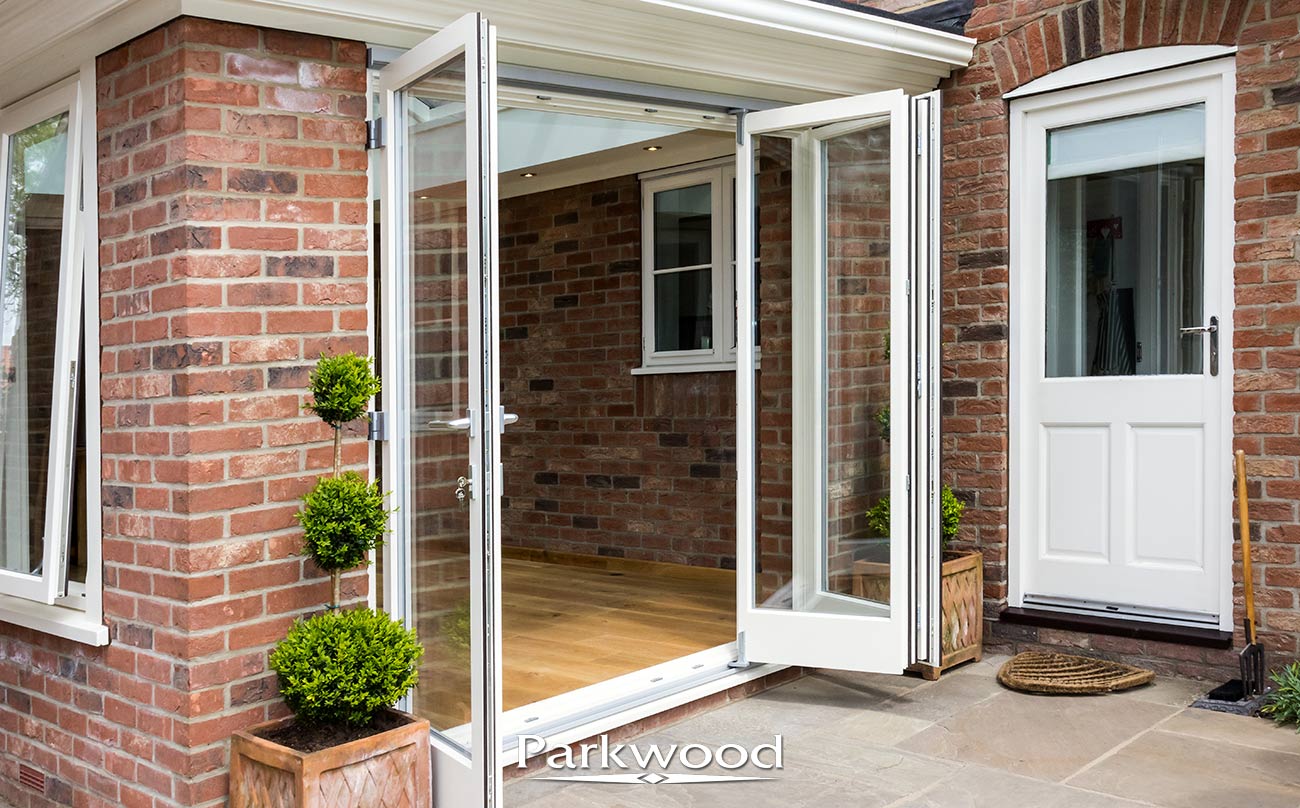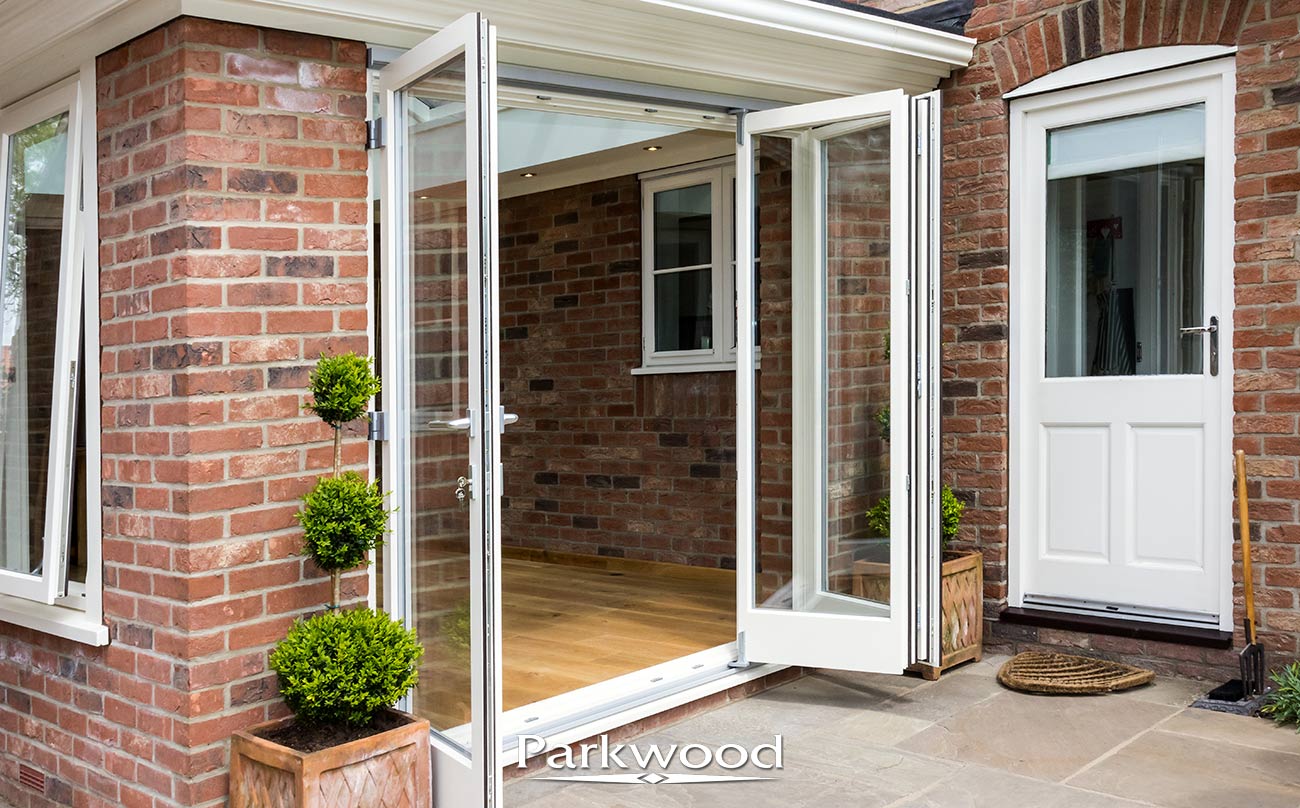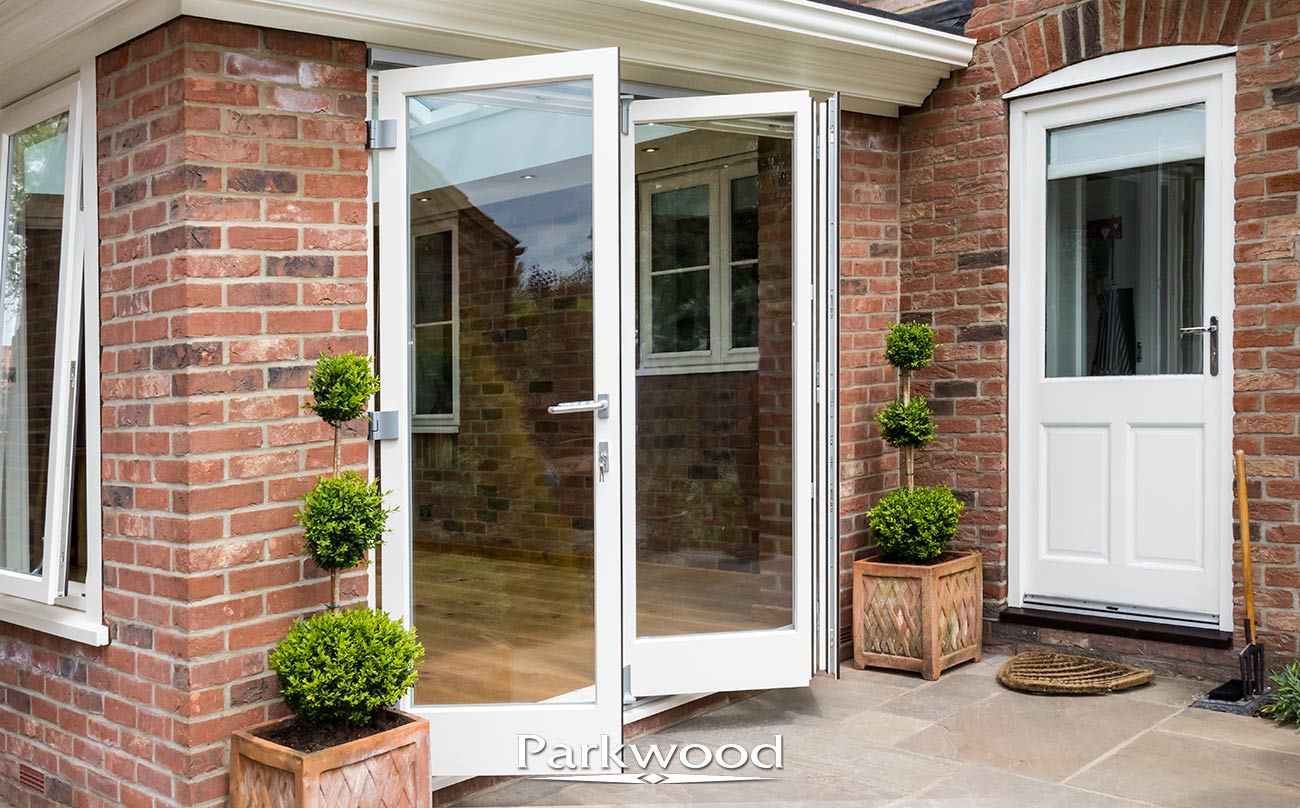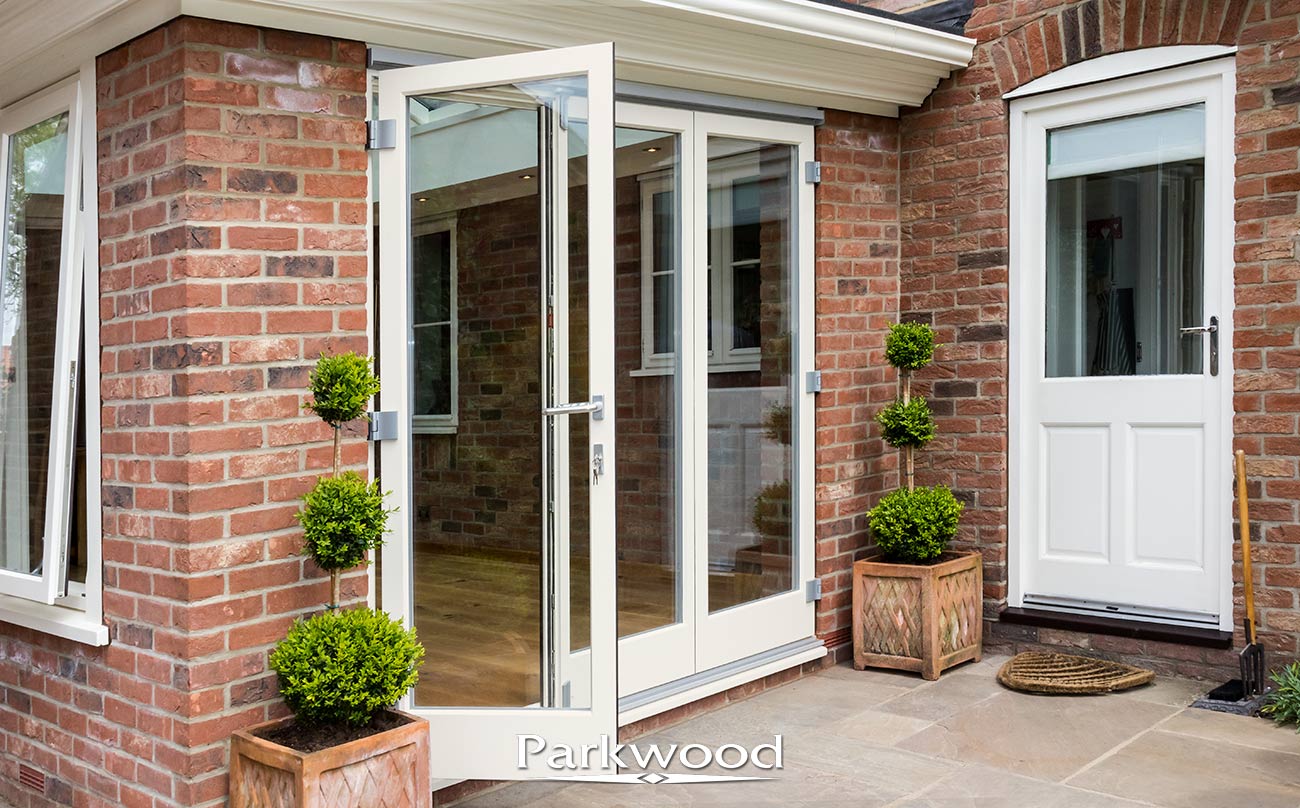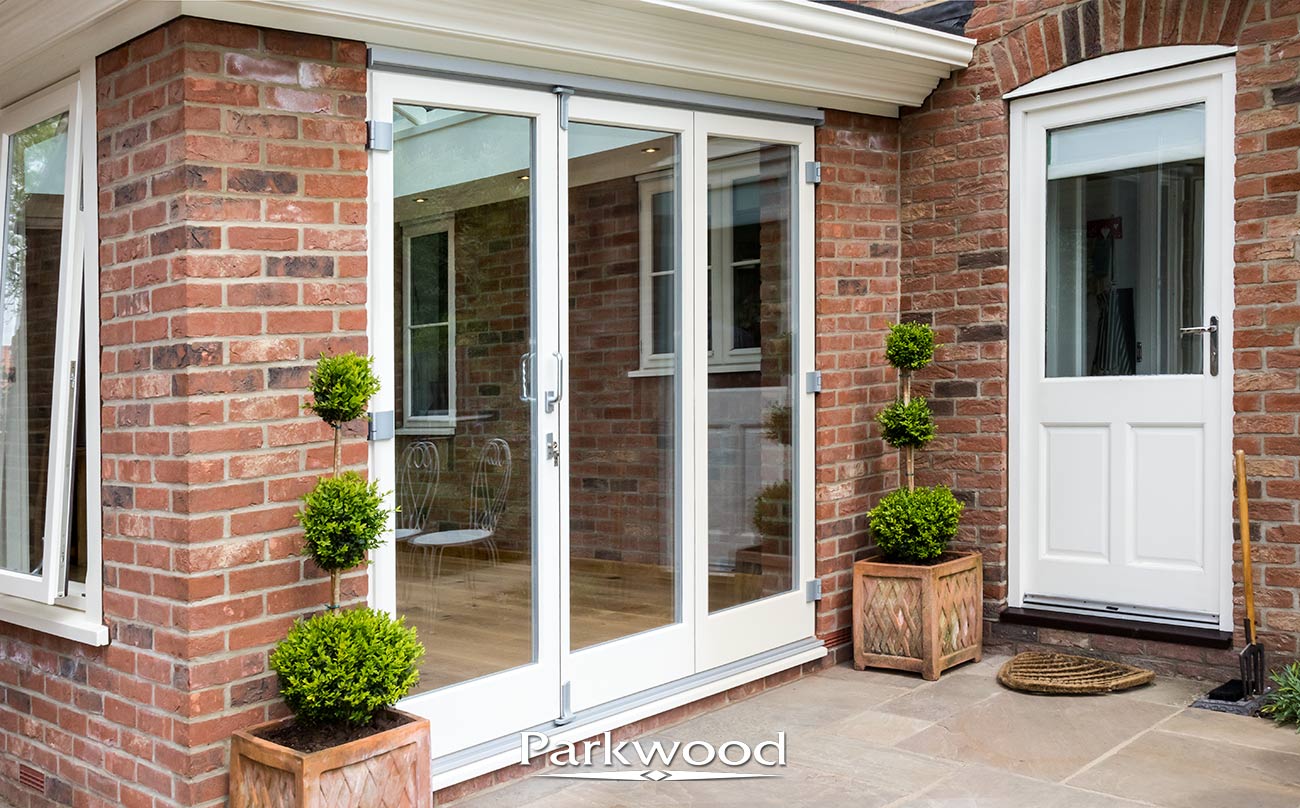 A-rated glazing and other features for your comfort and security
A quick look at the timber bi-folding doors in our portfolio reveals the features that add to the pleasure of owning our bi-folding patio doors:
• Proven Roto 6080 door gear for years of smooth, reliable operation.
• Durable, laminated Idigbo door sections.
• Door opening from inside only.
• Attractive hardware complements your oak bi-folding doors.
• Part M low-threshold and matching handle colour.
• Glazing is 27mm Planitherm soft-coat glass units, with argon-filled cavities and an impressive U-Value of 1.2 W/m2k.
• For your safety, all our bi-fold patio doors meet the glazing code of practice.
Seeing is believing with our timber bi-folding doors
Words and pictures can only hint at how our timber bi-folding doors will transform your property and your lifestyle. Or the customer care, meticulous attention to detail and traditional craft skills that go into your bifolds.
Discover more about transforming your property with timber bi-folding doors.
call 01724 847181 or email us